Moving from Dallas to Salt Lake City is a distance of 1,245 miles or about 20 hours of driving. However, no matter where in Texas you live, a move to Utah encompasses more than a change in geography. Learn about the moving companies Utah residents trust with their cross-country transplantation.
Not all Utah moving companies have their headquarters in the Beehive State but the featured companies below are the logistical experts when it comes to moving your belongings from the Lone Star State to Provo, Ogden, Draper, Orem and other cities in the beautiful state of Utah.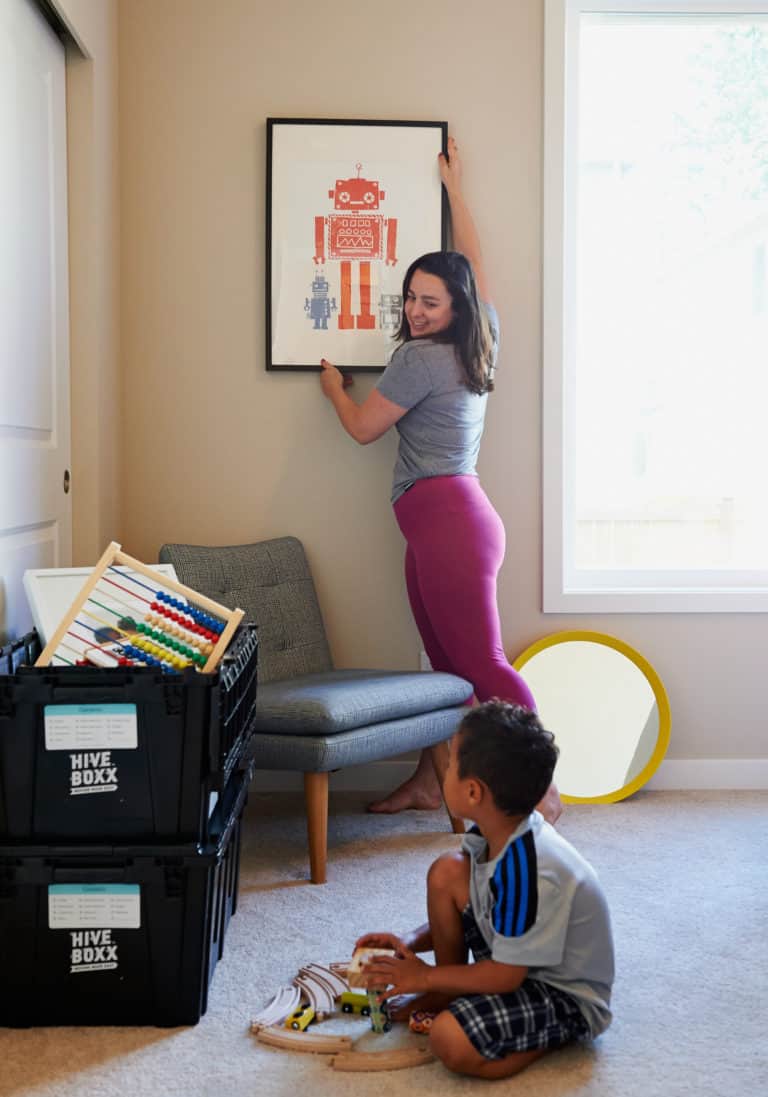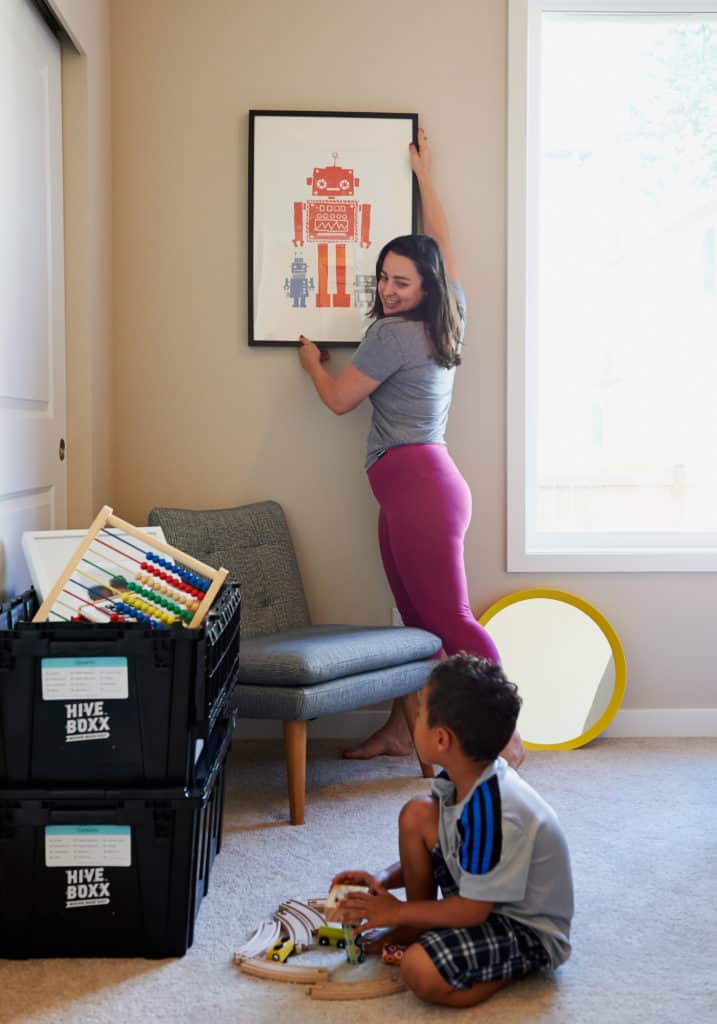 Is Utah a Good Place to Live?
It only snows an average of 1 inch in many parts of Texas, but that's not so in Utah. For example, Salt Lake City gets 54 inches annually. If you can get used to the dip in temperature, you may decide to take up skiing and hiking through the Uinta mountain range that runs into Colorado.
Unlike Texas, Utah has a state tax of about 5% which may mean tighter budgets if your income doesn't increase proportionately when you come to Utah. Prior to COVID-19, Utah gained more than 40,000 jobs between March 2019 and March 2020, much faster than the national average. The state has reacted decisively to the global pandemic and is currently re-opening along with the rest of the country. Historically, the state's unemployment rate hovers below 3%.
The cities with the best-rated schools include Fruit Heights, North Logan, Cedar Hills, Providence, and Smithfield, with cities throughout Utah ranking strongly for their emphasis on education. Meanwhile, the best-ranking colleges in Utah include Brigham Young University in Provo, the University of Utah in Salt Lake City, and Utah State University in Logan. This means your children will have access to great educational opportunities throughout K-12 and beyond.
Utah has 17 national parks and monuments, more than any other state. If you love the outdoors, you can happily explore legendary sites such as Arches National Park, Bryce Canyon, and Canyon Lands.
If you're moving to Utah, be aware of a generally higher cost of living in Utah. There are 27 states with a lower cost of living but some things are noticeably more expensive here, including Utah's housing market.
For example, the average cost of housing in Salt Lake City is $400,000, nearly 70% higher than the national average. However, you may want to consider renting the first year until you can get to know the best areas with the most affordable homes in your city.
The good thing is that any home you buy is likely to appreciate. So, you can always buy a home now and flip it when you find a more affordable home that you and your family love.
Utah is also a great place to raise kids, especially if you have a conservative philosophical or political outlook. There are many churches in cities across Utah that make it easy for families of faith to find a place to practice their spiritual calling.
Best Moving Companies Utah
Texas to Utah moving companies understand that the geography, climate, and roads in Utah are very different from the relatively flat and warmer cities of Texas. We have ranked the moving companies in the United States that specialize in transferring your belongings safely from Texas to Utah. Drivers that made this trip on a regular basis will know the best highways to take to avoid traffic and congestion in Salt Lake City, Jordan, and Lehi.
The list of moving companies in Utah from our database includes those with the most experience. Best of all, you can get free quotes by filling out the form on top of the page. Our focus on customer experience includes fast responses. We will contact you in 60 seconds or less!
Here are a few of the top quality moving companies Utah movers from Texas call to tote their belongings to their new homes.
Frontline Vanlines
1 Bridge Plaza, # 201
Fort Lee, NJ 07024
A&M Relocations
448 Avenue
Brooklyn, NY 11223
Real Deal Moverz
1735 Market St
Philadelphia, PA 19103
Rainier Overseas Movers
9425 35th Ave NE (Suite D.)
Seattle, WA 98115
Trans World Van Lines INC
12022 Blue Valley Parkway Ste. 1012 Overland Park
Overland Park, KS 66213
Rick's Professional Moving Service
1717 McKinney Ave, Suite 700
Dallas, TX 75202
Trinity Relocation Group
2300 Palm Beach Lakes Blvd.
West Palm Beach, FL 33406
Alliance Movers Inc.
1658 Milwaukee Ave., #100-4754
Chicago, IL 60647
Whitaker and Sons
50 Locust Ave
Danbury, CT 06810
Direct Relocation Services LLC
4598 N Hiatus Rd, Sunrise
Fort Lauderdale, FL 33351
We find the companies in Utah with the best rates for your long-distance move. Experience the broadest choice of licensed and insured Texas to Utah moving companies.
At Moving Relocation, we know how difficult it can be to get your home packed up and prepare your family for a whole new life. That's why we take the guesswork out of finding packers, movers, and help with every aspect of your relocation to Riverton, Spanish Fork, and other cities in Utah.
From State Route 24 to State Route 30 to I-84, I-15, and US-89, which meanders 500 miles across Utah, you want professionals movers who know the major arteries as well as the local roads in Utah cities. That's why we've vetted out the moving companies in Utah who also know the best routes out of the Lone Star State.
Tips for Moving from Texas to Utah
There are things that you need to know not just for engaging the best moving companies Utah but for getting your family, pets, and kids used to life in Utah. If you have some flexibility in where you can settle, here are three of the top cities for families in the state.
Find the Right City
Chances are, if you're moving to Utah for a job, you won't have much say in the city that you move to. However, if you hire Texas to Utah moving companies to facilitate a lifestyle changed, it's good to know the best places in Utah to raise a family.
#1 Kaysville
Kaysville has been Utah's hometown for more than 150 years. The community supports and encourages its neighbors. People still wave and smile when you drive past.
#2 Highland
Highland is a city with scenic views and people so friendly, married people with children move here for a positive atmosphere. People are a bit more affluent here but it's a place where you make lasting friendships with kind and humble people.
#3 Centerville
Those born here never leave. It's at the base of mountains that give residents ample opportunity to take up biking and hiking. It's also an awesome place for pets who can accompany you on hikes in the mountains.
Go Shopping
Normally, when you think about packing, you're trying to declutter and get rid of clothing and other items that you don't need. That's also the case with a move to Utah. However, given that the climate is much colder in Utah, make sure your family is ready for snow, which falls from October to April in many parts of the state.
Here's a cold-weather wardrobe checklist:
Skiing equipment (so, not an essential item, but when in Rome, or in this case Provo, ski)
Outer and inner garments that you can take on and off as temperatures dip and rise 30 degrees or more in the course of a day
Boots and warm socks
Scarfs, mittens, and hats that keep you and your kids warm in subzero temperatures
Utah for Pets
Many local and national parks welcome responsible pet owners to brings their dogs along on camping and hiking trails. It's important to account for hydration for your family and pets. In areas of high altitude or drier areas of the state, your nose and throat can become very dry. You might want to add refillable water bottles or canteens to your list of essentials to put in the moving from for moving companies Utah.
We have the information you need to find the best deals on moving companies Utah. Contact us for a complimentary quote and for assistance in finding the right company for your move from Texas to Utah. Following the steps above gives you the information you need to get settled in Utah and come prepared for whatever the unpredictable weather may bring.
So, pack up the kids, your pets, and belongings with confidence and take the stress out of your long-distance move with help from the right Texas to Utah moving companies! We are available to answer any questions that you may have regarding the companies we've chosen for you and how to use the tools on the site above.
---
Things to Check Out Before Choosing a Moving Company from Texas to Utah
Research and compare: Start by doing some research to find moving companies that serve from Texas to Utah. Look for reviews and ratings online and compare prices from multiple companies to find the best deal.
Reputation: Research the reputation of the moving companies you are considering. Look for reviews online and ask for references from past customers who moved to Utah.
Check for licenses and certifications: Look for companies that are licensed and certified by the Federal Motor Carrier Safety Administration (FMCSA) or a similar organization. This ensures that the company follows safety regulations and has the necessary insurance coverage.
Consider the services offered: Different moving companies from Texas to Utah offer different levels of service. Some companies will do everything for you, while others will only provide transportation. Decide what level of service you need and choose a company that can meet those needs.
Ask about storage options: If you need storage before or after your move, ask the company if they offer this service and what the costs are.
Get a written estimate: Be sure to get a written estimate from the moving company to understand exactly what services are included in the price. This will help you avoid any unexpected costs.
Ask about additional fees: Find out if the company from Texas to Utah charges any additional fees for things like stairs, long carries, or packing materials.
By considering these factors, you can choose a reliable and trustworthy moving company to help with your relocation from Texas within the United States.
---
Essential Tips for Moving from Texas to Utah in the United States
Plan ahead: Start planning your move well in advance to ensure that you have enough time to get everything done before moving to Utah.
Research your new location in Utah: Learn about your new location to get a sense of what it's like to live in Utah. This will help you make informed decisions about things like housing, schools, and transportation.
Gather moving estimates: Get estimates from multiple moving companies that operates from Texas to Utah to find the best deal. Be sure to get a written estimate and read the fine print to understand what is and is not included in the price.
Pack carefully: Use sturdy boxes and wrap fragile items carefully to ensure that they arrive at your new home in good condition. Consider labeling boxes with the room they are destined for to make unpacking easier.
Transfer utilities and update your address from Texas to Utah: Make sure to transfer your utilities and update your address with the post office, your bank, and any other relevant parties.
Make travel arrangements: If you are driving to your new location, make sure to plan your route and book any necessary accommodations in advance. If you are flying, book your tickets and arrange for transportation to and from the airport.
Make sure your documents are in order: Make sure you have all the necessary documents, such as driver's licenses and registration for your car, before you move from Texas.
By following these tips, you can make your plan to move from Texas to Utah as smooth and stress-free as possible.
---
Main Cities in Utah
| Name | County | Land Area |
| --- | --- | --- |
| Salt Lake City | Salt Lake County | 288,009,483 |
| West Valley City | Salt Lake County | 91,853,719 |
| Provo | Utah County | 107,922,728 |
| West Jordan | Salt Lake County | 83,717,638 |
| Orem | Utah County | 47,854,345 |
| Sandy | Salt Lake County | 61,621,329 |
| Ogden | Weber County | 70,578,959 |
| St. George | Washington County | 199,079,780 |
| Layton | Davis County | 57,863,968 |
| South Jordan | Salt Lake County | 57,533,782 |
Cheap Moving Companies from Texas to Utah
Not all movers operate from Texas to Utah in the US. From the list of moving companies in our database, we have sorted out the moving companies that provide moving services from Texas to Utah.
To get moving quotes from the top rated moving companies from Texas to Utah just fill out the form on top of this page. We will reach out to you within 60 seconds.
---
See Recommended Movers Cost Calculator
Texas to Utah Movers Cost Calculator
---
Read more about moving from Texas to the other states in the US