California and Texas are well-known across the USA for being the two most significant states in the country. However, the contrast between them is pretty obvious. While Texas promotes conservative ideals, California is more on the "hip and happening" side. In this article, we will give you an overview of Texas and guide you to find the best movers from California to Texas.
California is considered the Golden State because of its long list of beaches and sunny weather. Texas or the Lone Star possesses a much more diverse geography with mountains, pastures, and more.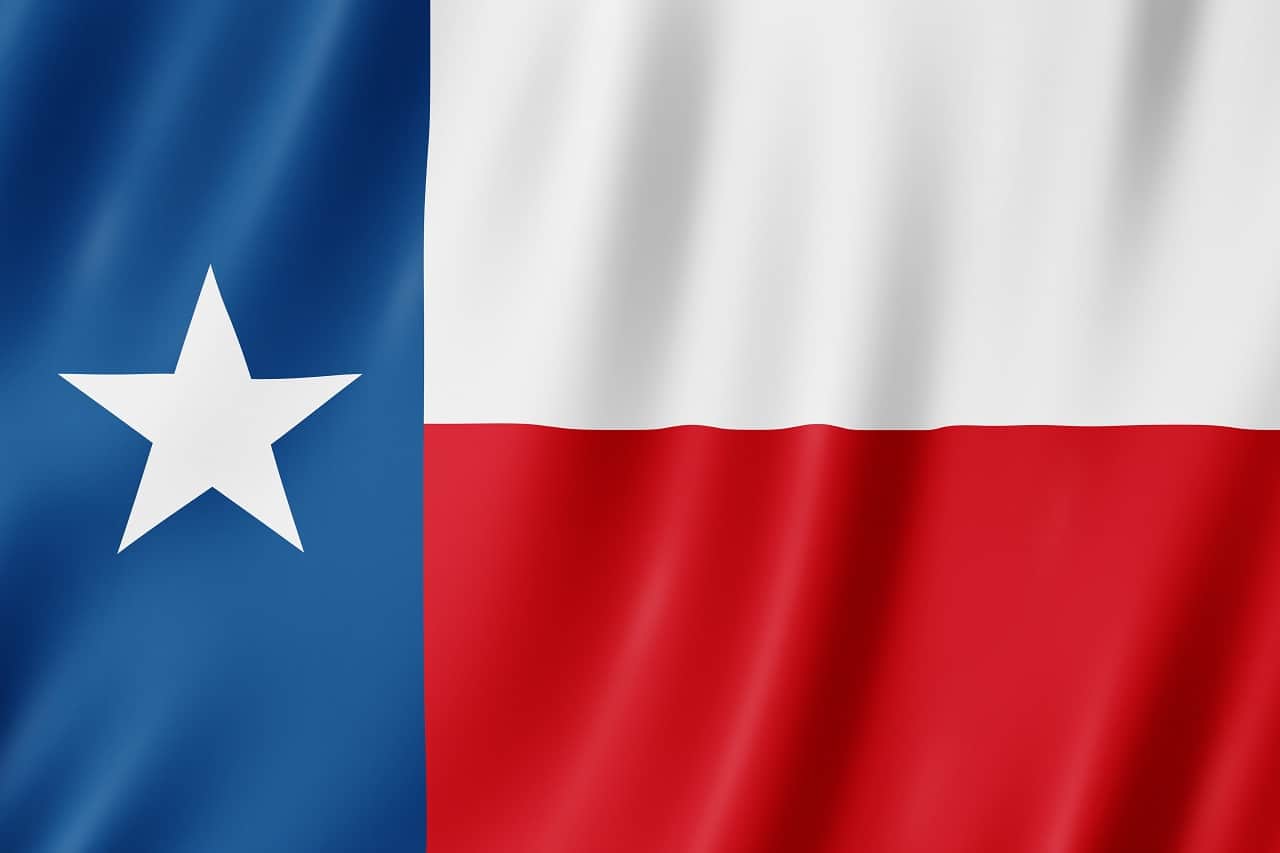 If you are thinking to give your life a makeover by moving from California to Texas, this is the perfect guide for you! First, we go over the apparent differences between the two states. Then we discuss in detail the benefits of being a Texan. You will get to know the best cities to live in this state and also some handy tips to ensure a stress-free moving by choosing from the best movers from California to Texas.
Licensed Top Rated Movers from California to Texas
Get FREE, NO Obligation Moving Quotes. COMPARE & SAVE!
How is Texas Different from California?
In addition to the cultural and political differences, these two states of the United States vary from each other in many ways. Before you settle in Texas, learn about these differences you may need to adjust with:
1. Neighborhood
Texas is considerably less crowded than California. While Texas has 28 million residents, California has a population of 40 million. Both of them have a diverse community with whites and Latinos leading the crowd. Texas is mostly Republican and has been so since Ronald Reagan took power. California, on the other hand, leans towards the democratic side.
Texas people typically follow civil manners strictly, which is why you should make a habit of holding the door for people from now on! Also, get used to the word "y' all" cause it is prevalent in the Texan dictionary. Movers from California to Texas may provide more information when you hire.
2. Cost of Living
The cost of living is meager and affordable in Texas; this is one of the most prominent reasons for Californians to move here. A 1BR apartment in Texas that used to cost $700 in 2009 costs just $800 now with all the inflation included.
On the other hand, a family with two children can easily survive on a $61,000 annual salary in Texas while they will need at least $79,000 to live in California. As MIT puts it, a Californian needs to earn 27.2% more than Texans to maintain the same standard of living. Such a stark difference in living costs makes Texas a lot more appealing to the people on a budget. You can also save moving cost by comparing no obligation moving quotes from our top-rated movers from California to Texas.
3. Economy
With a booming economy for the last few years, California wins this round hands down. Although both of these states have powerful economies driving their diverse industries even further, Texas ranks a little lower than California. If these states were two sovereign countries, California would be the 5th largest economy in the world with $2.6 trillion GDP while Texas would rank at 10th with $1.6 trillion GDP.
Nevertheless, they both are up-and-coming destinations for people who are looking for work. Be it agriculture, health, education, technology, or energy – you will find a job anywhere in California to Texas. Last year in June, these two states came to a very close competition with just a 0.2% difference in unemployment rates. Texas runs a little ahead in this sector with a 31% job growth between 2000 and 2016. The absence of income tax also plays a significant role in its growing job market.
4. Education
The majority of public schools in Texas don't score that high for most people. It does have some excellent private schools, but they seem to be quite expensive for an individual living on an average income. Due to a significant portion of its population consisting of new immigrants, both California and Texas have seen their high school graduation rates reducing by the year.
What makes the difference is that California has started supporting public schools actively, while Texas is still struggling with decreased state contribution and increased property taxes. So California does provide better educational facilities than Texas. If you are still studying or you have kids who need better education, you may consider these factors along with the cost to hire movers from California to Texas.
5. Weather
The Californian climate is well-known for its sunny beaches and perfect perpetually blue skies. The temperature never rises to excessive numbers here. That is why all its residents appreciate and gush about the beautiful weather so much everywhere.
Texas, on the other hand, is a whole another story. Seasonal fluctuations are more persistent in this state than the others. The summers are unbearable with very high humidity. You cannot survive the hot weather without a constant supply of electricity, keeping the air conditioners on throughout the day. Compared to the summer, the winters are pretty mild here although it might snow in some northern areas.
Both states are susceptible to their kinds of natural hazards. California suffers from wildfires and earthquakes, while Texas suffers from tornadoes, thunderstorms, and hurricanes. However, the weather changes too quickly in Texas, which makes it harder for the residents to follow through with their plans for the day. In California, you can tell if the rain is coming two hours before it does.
When you plan to move you should consider hiring the most experienced movers from California to Texas. Because the experienced movers from California to Texas will know the weather better than the others.
6. Geography
Having the Pacific Ocean rashing all along its coast, California has many beaches throughout the state. Texas has its share of oceanic heaven through the 367 miles long coastline along the Gulf of Mexico. If you take a long drive through this area, you will come across large areas of unused land. It also has large green pastures which can soothe anyone's mind. If you are adventurous, you can also enjoy the mountainous terrains here for some hiking, kayaking, fishing, and biking.
7. Transportation
Public transportations are not up to the mark in either state. So either you choose to stay in California or leave it for Texas, you must have your car to reach anywhere on time. The good news is, daily commutes can be faster in Texas. The average commute time here is 3 minutes less than the time compared to California's. As a result, you can impress your new Texan boss easily! But in terms of moving, you will find professional movers from California to Texas quite easily.
8. Food
There are delicious food and flavors to delve into in both states. Having large numbers of Latino residents, they offer wide varieties of signature Mexican dishes like burrito and taco. While the Californian burrito comes with fries inside, the big Texan burrito is drenched with cheesy goodness all over.
In the case of tacos, California offers fresh flavors while Texas brings a saucier twist to it. If you prefer mouth-watering barbeque flavors and juicy fried delicacies over vegetarian and seafood varieties, Texas is the better choice for you. You have a bite and chill if you hire from the best movers from California to Texas that you can totally rely on for your move.
What are the Advantages of Living in Texas?
California might seem like a clear and easy winner for many when compared with Texas. However, there are some advantages you can enjoy if you move to Texas. Let's go through them one by one:
1. Affordability
Texas is one of the few states in the USA that does not impose an income tax. In contrast, California has the highest tax rate in the whole country – 13.3%. So both the retired individuals and the new millennials starting their careers can benefit from this no-tax policy.
It gives them more significant opportunities to pursue their passion and opens up more doors to unlock their bright future faster. You can easily buy a home in Texas at a decent salary, which is incredibly hard for Californians to afford.
However, keep in mind that this absence of no income tax also comes with a higher amount of other charges like property, sales, and excise. It's always good to save as much as you can, especially by hiring experienced movers from California to Texas who will help you optimize the moving cost.
2. Business Opportunities
It is challenging to start and sustain a business in California. They keep the businesses under heavy regulation, and the high taxation rate doesn't help either. A recent article on Wolf Street explained how California losing trades to the Texans is causing panic to its inhabitants. The California Employment Development Department has observed a significant decline in both the number of employed people and the labor force two months in a row this year.
That is why many of the upcoming entrepreneurs are moving to Texas for kickstarting their new business. This state helps out new companies with an absence of income tax and offering minimum wage following the federal rate. You will even find tax rates as low as just 0.5% in many Texan businesses.
Besides, the business sectors which succeed here don't come from an ordinary background. It can be technology, education, baking, healthcare, energy, or tourism. So you are free to choose an endeavor of your liking without overthinking it.
3. Vibrant Culture
You must have heard the term "Tex-Mex" many times. It refers to the intrinsic bond between Mexican and Texan cultures. Since they are very close to each other, and Texas happens to have a large population of Latinos, their combination has led to a vibrant culture across the state.
4. Diverse Geography
In Texas, you will be able to enjoy a wide range of geographical terrain patterns. There are mountains covered in snow if you go north, while there are green farmlands and golden beaches around the Gulf of Mexico. So you can take your family out for all kinds of fun activities, including swimming, hiking, camping, and more. Make sure the movers from California to Texas you hire have an excellent idea about the local geography.
5. Clean Air
According to the 2019 Air report by the American Lung Association, 7 of the top 10 most ozone-polluted places in the USA belong to California. So by moving to Texas, you can ensure a healthier lifestyle for yourself and your loved ones. The air is cleaner in most of Texas except El Paso and Houston's Woodlands. Besides, the number of days where Texan air elements reach a delicate balance is decreasing.
6. Family-friendly
Texas is a beautiful place for new families to thrive because of the booming economy and affordable housing rates. Last year, Austin ranked 6th as the best city for raising a family. It offers the best amenities, economic conditions, and education quality. The state regulations make sure that every family can improve in their standard of living always.
7. Southern Hospitality
Southern hospitality exists! However, don't expect your neighbors to welcome you being all giddy and smiling. They speak with great pride every time but also take time to embrace new people in the area. You will get to know the most popular places to grab a burger, listen to some good music, buy the essentials, and more through these warm conversations. Also, keep it in mind when you hire the movers from California to Texas so that you can make a good relationship and get the best services with cordiality.
Places You Should Live in Texas
As Texa is one of the largest states in America, it can be a little hard for you to determine the best area to live in for a long time. That is why we have picked the top five places to live in Texas. Go through the brief descriptions to get an idea of what your new life is going to be like:
1. Austin
Austin is the capital of Texas and also the 11th largest city in the USA. You can buy your own house here with an average price of $300,00. If you are looking for rent, it will cost you $1,200 on average. Typically, the people living here make a salary of $58,000 annually. Technology is its strongest point with offices of Facebook, Google, and Apple.
The Austin culture heavily relies on music, which is why it is often called the Music Capital of the World. You can enjoy music in more than 250 venues. Join the Austin City Limits and South by Southwest festivals for some more fun!
Beware of the humid weather which can get above 100°F in August. So make sure to fit an air conditioner in every room to survive it. The winters are much more forgiving with around 50°F every day. It may snow just once in a year.
2. Dallas
If you have a generous budget for housing, you can choose Dallas as your next residence. Other than housing cost, every additional expense in this city is pretty reasonable. As a result, your overall living cost still stays the same after moving to the new home.
Dallas also has one of the highest job growth rates in the USA. The salaries paid out through these jobs are impressive as well.
Combining these two positive factors, most of the new people can find themselves a living quite easily and sustain on it comfortably.
Usually, the education standard in public schools of Texas is not as good as others. However, Dallas would be proud to introduce you to two of the best public high schools in this nation. Once your kids graduate from these schools, they can go on to achieving greater things at colleges like the Texas Christian University and Southern Methodist University.
This city happens to have the highest number of restaurants per capita. So all the food lovers are welcome here to try out the widely versatile delicacies from time to time. Stay healthy after eating those rich dishes by taking a bike ride on Katy Trail.
3. El Paso
As you can guess from its name, El Paso stands on the border between Mexico and us. Along with the delicious spicy dishes of Mexico, their culture also celebrates a vibrant culture. Get yourself some taste of adventures as well by hiking and biking through Franklin Mountains State Park.
El Paso is an excellent place for people trying to live on a budget. The low housing costs here help out many people and are driving the real estate market for the better. Get yourself a college degree from the University of Texas. You can then find a job from a renowned employer or start your own business here!
4. Plano
This suburb attained a 17% growth within the first decade of the 2000s. You can earn a little more than average by landing a job here, thanks to its growing economy. Many successful corporations like Pizza Hut, Toyota, and JC Penny have their headquarters here. You never have to worry about illness or disorders again since every resident gets access to 81 hospitals! Let the younger ones develop a reading habit by visiting four full-service libraries in this city. There are also 84 parks to spend leisure in Plano.
5. San Antonio
San Antonio is one of the most economical places to live in the world. The average housing cost here stands at only $220,320, which is remarkably cheaper than other Texas cities. Because of such reasonable pricing, the number of people moving here has increased within the last few years.
Even then, there is no soul-destroying traffic on the road, preventing you from getting to the office on time!
Give your business a kickstart by finding established companies like Frost Bank and Rackspace around you.
Since it has several military bases placed here, you can also apply for jobs in the military and federal sectors. When you are done dealing with all the job stress, take a calming stroll around Riverwalk to clear your head.
We hope this could guide you to learn more about your future residence in Texas. Be a proud member of the Lone Star, just like its inhabitants always have been. Enjoy the delightful food and vibrant culture of its diverse population. Make sure to follow the moving checklist so that you can appreciate the journey instead of stressing over it. Best of luck!
Most Professional Movers from California to Texas that provide  Moving Service from California to Texas
We have over 20 Years of Experience In Moving and Relocation Service and over 897,567 (and counting) Satisfied Customers.
We are sure you will save Time & Money!
Moving from California to Texas mostly will be charged based on weight or Cubic feet (depending on the size of shipment). There may be additional charges such as Packing Services, crating, Stair charges, high-value items, etc.
This you will discuss with the Moving Representatives. When TOP MOVERS COMPETE, YOU WIN!
With a Network of Over 500 Moving companies, we hope we can assist with reducing the stress Moving can cause. We want to provide our customers with a few Moving Quotes that are Free and Easy to get from PreScreened Licensed Long Distance Movers.
Browse our site for Moving Tips and Advise about movers from California to Texas.
Enjoy moving from California to Texas. Enjoy Texas.
---
Things to Check Out Before Choosing a Moving Company from California to Texas
Research and compare: Start by doing some research to find moving companies that serve from California to Texas. Look for reviews and ratings online and compare prices from multiple companies to find the best deal.
Reputation: Research the reputation of the moving companies you are considering. Look for reviews online and ask for references from past customers who moved to Texas.
Check for licenses and certifications: Look for companies that are licensed and certified by the Federal Motor Carrier Safety Administration (FMCSA) or a similar organization. This ensures that the company follows safety regulations and has the necessary insurance coverage.
Consider the services offered: Different moving companies from California to Texas offer different levels of service. Some companies will do everything for you, while others will only provide transportation. Decide what level of service you need and choose a company that can meet those needs.
Ask about storage options: If you need storage before or after your move, ask the company if they offer this service and what the costs are.
Get a written estimate: Be sure to get a written estimate from the moving company to understand exactly what services are included in the price. This will help you avoid any unexpected costs.
Ask about additional fees: Find out if the company from California to Texas charges any additional fees for things like stairs, long carries, or packing materials.
By considering these factors, you can choose a reliable and trustworthy moving company to help with your relocation from California within the United States.
---
Essential Tips for Moving from California to Texas in the United States
Plan ahead: Start planning your move well in advance to ensure that you have enough time to get everything done before moving to Texas.
Research your new location in Texas: Learn about your new location to get a sense of what it's like to live in Texas. This will help you make informed decisions about things like housing, schools, and transportation.
Gather moving estimates: Get estimates from multiple moving companies that operates from California to Texas to find the best deal. Be sure to get a written estimate and read the fine print to understand what is and is not included in the price.
Pack carefully: Use sturdy boxes and wrap fragile items carefully to ensure that they arrive at your new home in good condition. Consider labeling boxes with the room they are destined for to make unpacking easier.
Transfer utilities and update your address from California to Texas: Make sure to transfer your utilities and update your address with the post office, your bank, and any other relevant parties.
Make travel arrangements: If you are driving to your new location, make sure to plan your route and book any necessary accommodations in advance. If you are flying, book your tickets and arrange for transportation to and from the airport.
Make sure your documents are in order: Make sure you have all the necessary documents, such as driver's licenses and registration for your car, before you move from California.
By following these tips, you can make your plan to move from California to Texas as smooth and stress-free as possible.
---
Main Cities in Texas
| Name | County | Land Area |
| --- | --- | --- |
| Houston | Fort Bend County / Harris County / Montgomery County | 1,649,694,356 |
| San Antonio | Bexar County / Comal County / Medina County | 1,255,132,220 |
| Dallas | Collin County / Dallas County / Denton County / Kaufman County / Rockwall County | 879,616,522 |
| Austin | Bastrop County / Hays County / Travis County / Williamson County | 830,831,476 |
| Fort Worth | Denton County / Johnson County / Parker County / Tarrant County / Wise County | 892,930,791 |
| El Paso | El Paso County | 666,563,244 |
| Arlington | Tarrant County | 248,148,488 |
| Corpus Christi | Aransas County / Kleberg County / Nueces County / San Patricio County | 413,681,191 |
| Plano | Collin County / Denton County | 185,622,731 |
| Laredo | Webb County | 269,884,211 |
Cheap Moving Companies from California to Texas
Not all movers operate from California to Texas in the US. From the list of moving companies in our database, we have sorted out the moving companies that provide moving services from California to Texas.
To get moving quotes from the top rated moving companies from California to Texas just fill out the form on top of this page. We will reach out to you within 60 seconds.
Name
Address

Moving of America

1000 Main Ave.
Clifton, NJ 07011

Direct Relocation Services LLC

4598 N Hiatus Rd, Sunrise
Fort Lauderdale, FL 33351

Elite Moving & Storage

9000 Glenoaks Blvd.
Sun Valley, CA 91352

Whitaker and Sons

50 Locust Ave
Danbury, CT 06810

Finest Movers Inc

16850-112 Collins Ave. Suite 181
Sunny Isles, FL 33160

Accurate Express Movers

641 South Pickett
Alexandria, VA 22304

Infinity Van Lines

2525 Park Lane
Hallandale, FL 33009

Gateway Moving and Storage

12747 Olive Blvd., Ste. 300
Saint Louis, MO 63141

Alliance Movers Inc.

1658 Milwaukee Ave., #100-4754
Chicago, IL 60647

Trinity Relocation Group

2300 Palm Beach Lakes Blvd.
West Palm Beach, FL 33406
---
See Recommended Movers Cost Calculator
California to Texas Movers Cost Calculator
---
Read more about moving from California to the other states in the US