Have you ever wondered if moving from Florida to Texas is a good idea? Well, you're not alone: Texas is now home to five of the top 10 fastest-growing cities in the entire United States.
In the Lone Star State alone, the City of Midland has had the most considerable growth since 2010. Austin, Odessa, and Houston-The Woodlands-Sugar Land are also on the list.
State-wide, Texas welcomed a whopping 367,215 new faces from July 2018 to July 2019. This increase represents the largest in the entire nation.
Granted, many of Texas' new residents are from outside the US. However, many others hailed from none other than the Sunshine State.
What exactly is driving people to make the big switch from the land of alligators to the home of the Bat City, though? Should you take the leap and move as well? If so, what are things you need to know about Texas before you make the big decision?
We'll address all these sizzling questions below, so be sure to read on!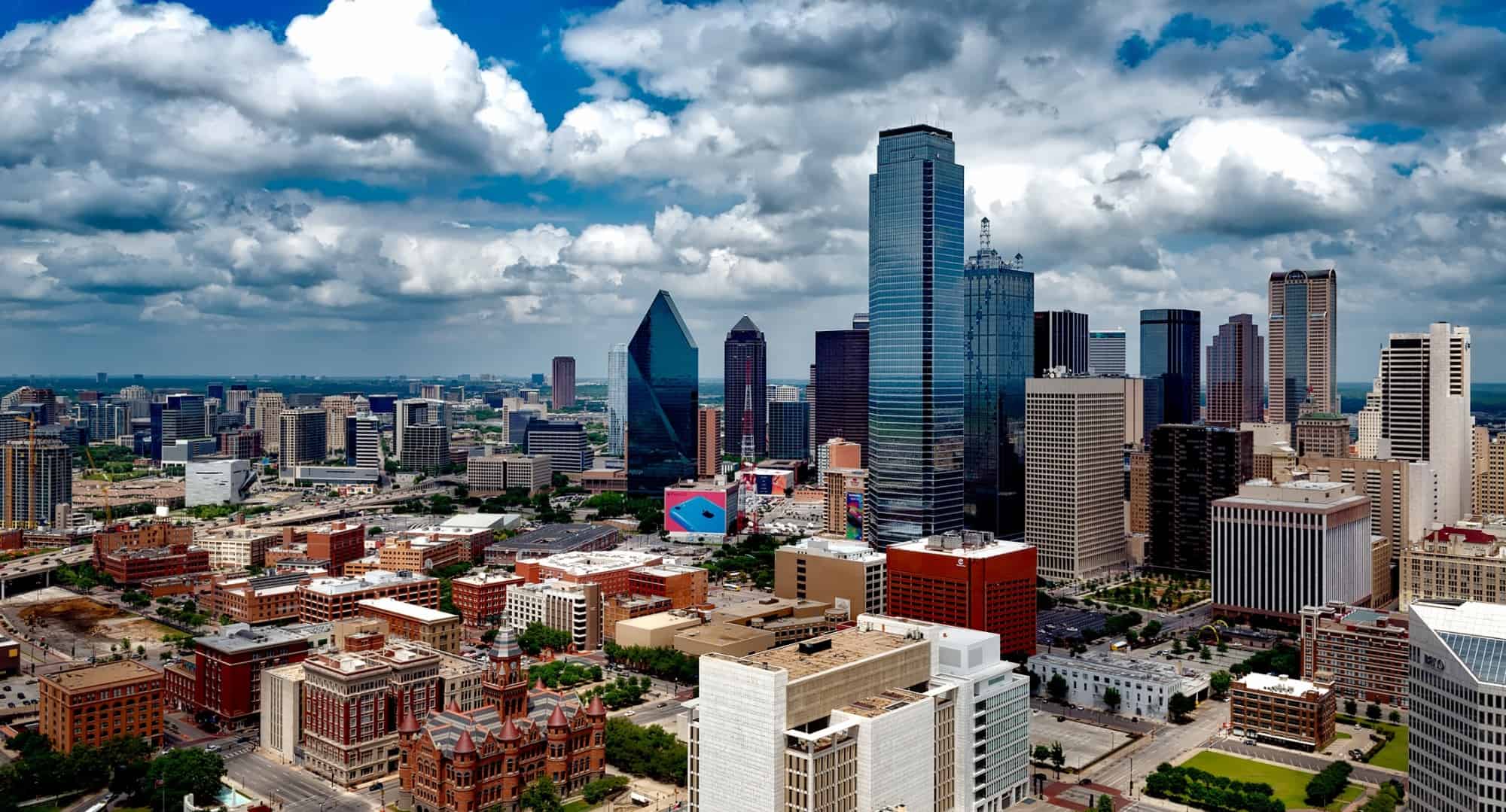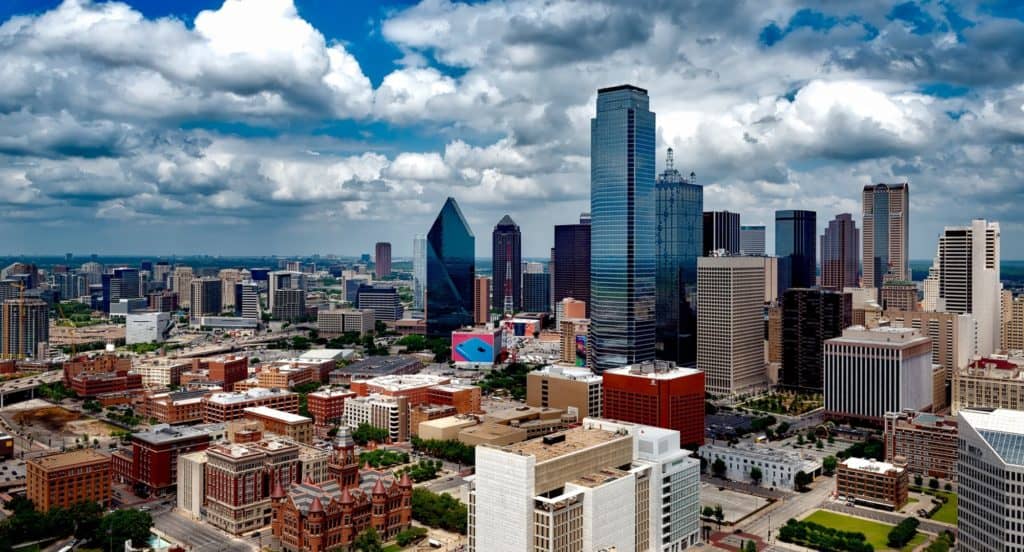 What's So Special About Texas?
The BBQ, of course. Moving to Texas also means you'll live in the same state that awarded Chuck Norris the title of a Ranger.
Those are only two things, though. Also, the top benefits of moving to TX have more to do with employment and affordability.
Employers (Big and Small) Abound
Texas is proud to be the home of 54 Fortune 500 Companies. What's more, these employers are from different sectors, like aviation, oil, and communication. That makes it likely for you to find a job in the specific field you specialize in.
As for small businesses, the Lone Star State is home to a staggering 1.78 million of them. Over one in five of these SMBs have also created jobs for many other Texans.
The "Next" Silicon Valley Is Here
Folks from the SF Bay Area would argue with this, but there's no denying the fact that Austin is becoming a huge tech hub. Apple, for starters, invested $1 billion for its Northwest Austin campus in 2019. Google has also started its Austin and is Midlothian expansion.
Affordability and Low Tax Burden
Texas doesn't impose state income taxes, nor does it tax corporate income. The Lone Star State hates these taxes so much that it has forbidden them to appear in the constitution. It's also one of the reasons that both individuals and businesses flock to the state.
In the entire US, Texas' state and local tax burdens are the fifth-lowest. The cost of living here is also several percentage points lower than the country average. Moreover, compared to many other larger out-of-state cities, real estate prices are lower.
Numerous Educational Institutions
The US News and World Report regularly review 24,000 public high schools in the country. Their latest one includes a whopping 1,485 schools in Texas. This is an indication that a state is a good option for families with children.
Cost of Living and Home Prices Between Florida and Texas
The average cost of living in Texas is lower than the national average. The cost of living in Florida, on the other hand, is higher than the country average. Moreover, the Sunshine State has among the highest home insurance rates.
The median prices of homes in Texas, as of May 2020, dropped to $240,500. Within the state alone, Austin, being the hub and all, has the highest median, at $317,700. It's much lower in other notable cities, like Fort Worth and Houston, where the metric sits at $240,800.
By contrast, Florida's median home prices are steeper, with a statewide median of $252,309. In Naples, one of its most expensive cities, the median balloons to $329,100.
Making Moving From Florida to Texas Easier
Moving cost calculators give you an idea of how much you'll pay professional movers. Since you're relocating out of state, you can set your expectations between $2,400 to $5,000 (or higher). The distance, which is about 1,367 miles between Florida and Texas, will play a big part in your costs.
Once you have a moving cost estimate, the next step is to be more specific in your search for a mover. Here are a few friendly reminders when comparing your options.
Be Sure the Mover You Choose Operates Out of State
According to IBIS World, there are over 17,000 companies in the US that offer moving services. However, not all of these businesses have the license to operate outside of their "home" state.
Also, note that many laws surround interstate moves. This is especially true for massive moving trucks. As such, be sure that the mover you choose complies with these stringent rules.
With that said, you should compare quotes from movers operating from Florida to Texas. This way, you can receive accurate quotes since they specialize in these two states.
Choose a Highly-Rated Florida to Texas Mover
Panda Van Lines, Element Moving and Storage, and C and D Moving are some of your top Florida to Texas movers. The first two are in Texas, while the third has its headquarters in Pennsylvania.
American Top Moving and Preferred Moving Company LLC are two movers with an FL base. You may want to reach out to these two Florida to Texas moving companies for quotes.
These five names are among the highest-rated moving companies from Florida to Texas. That makes them a great place to start getting moving quotes from.
Get Moving With the Help of Professional Licensed Movers
There you have it, your ultimate guide on moving from Florida to Texas. We hope this helps you finalize your decision to relocate from the Sunshine State to the Lone Star State.
Do you need more assistance in figuring out your top choices when it comes to Florida to Texas movers? Then our team here at MovingRelocation is ready to help. Please feel free to get in touch with us, and we'll be happy to give you moving quotes in just 60 seconds!
---
Things to Check Out Before Choosing a Moving Company from Florida to Texas
Research and compare: Start by doing some research to find moving companies that serve from Florida to Texas. Look for reviews and ratings online and compare prices from multiple companies to find the best deal.
Reputation: Research the reputation of the moving companies you are considering. Look for reviews online and ask for references from past customers who moved to Texas.
Check for licenses and certifications: Look for companies that are licensed and certified by the Federal Motor Carrier Safety Administration (FMCSA) or a similar organization. This ensures that the company follows safety regulations and has the necessary insurance coverage.
Consider the services offered: Different moving companies from Florida to Texas offer different levels of service. Some companies will do everything for you, while others will only provide transportation. Decide what level of service you need and choose a company that can meet those needs.
Ask about storage options: If you need storage before or after your move, ask the company if they offer this service and what the costs are.
Get a written estimate: Be sure to get a written estimate from the moving company to understand exactly what services are included in the price. This will help you avoid any unexpected costs.
Ask about additional fees: Find out if the company from Florida to Texas charges any additional fees for things like stairs, long carries, or packing materials.
By considering these factors, you can choose a reliable and trustworthy moving company to help with your relocation from Florida within the United States.
---
Essential Tips for Moving from Florida to Texas in the United States
Plan ahead: Start planning your move well in advance to ensure that you have enough time to get everything done before moving to Texas.
Research your new location in Texas: Learn about your new location to get a sense of what it's like to live in Texas. This will help you make informed decisions about things like housing, schools, and transportation.
Gather moving estimates: Get estimates from multiple moving companies that operates from Florida to Texas to find the best deal. Be sure to get a written estimate and read the fine print to understand what is and is not included in the price.
Pack carefully: Use sturdy boxes and wrap fragile items carefully to ensure that they arrive at your new home in good condition. Consider labeling boxes with the room they are destined for to make unpacking easier.
Transfer utilities and update your address from Florida to Texas: Make sure to transfer your utilities and update your address with the post office, your bank, and any other relevant parties.
Make travel arrangements: If you are driving to your new location, make sure to plan your route and book any necessary accommodations in advance. If you are flying, book your tickets and arrange for transportation to and from the airport.
Make sure your documents are in order: Make sure you have all the necessary documents, such as driver's licenses and registration for your car, before you move from Florida.
By following these tips, you can make your plan to move from Florida to Texas as smooth and stress-free as possible.
---
Main Cities in Texas
| Name | County | Land Area |
| --- | --- | --- |
| Houston | Fort Bend County / Harris County / Montgomery County | 1,649,694,356 |
| San Antonio | Bexar County / Comal County / Medina County | 1,255,132,220 |
| Dallas | Collin County / Dallas County / Denton County / Kaufman County / Rockwall County | 879,616,522 |
| Austin | Bastrop County / Hays County / Travis County / Williamson County | 830,831,476 |
| Fort Worth | Denton County / Johnson County / Parker County / Tarrant County / Wise County | 892,930,791 |
| El Paso | El Paso County | 666,563,244 |
| Arlington | Tarrant County | 248,148,488 |
| Corpus Christi | Aransas County / Kleberg County / Nueces County / San Patricio County | 413,681,191 |
| Plano | Collin County / Denton County | 185,622,731 |
| Laredo | Webb County | 269,884,211 |
Cheap Moving Companies from Florida to Texas
Not all movers operate from Florida to Texas in the US. From the list of moving companies in our database, we have sorted out the moving companies that provide moving services from Florida to Texas.
To get moving quotes from the top rated moving companies from Florida to Texas just fill out the form on top of this page. We will reach out to you within 60 seconds.
Name
Address

Allstates Moving and Storage LLC

IL

Direct Relocation Services LLC

4598 N Hiatus Rd, Sunrise
Fort Lauderdale, FL 33351

Whitaker and Sons

50 Locust Ave
Danbury, CT 06810

Finest Movers Inc

16850-112 Collins Ave. Suite 181
Sunny Isles, FL 33160

Accurate Express Movers

641 South Pickett
Alexandria, VA 22304

Infinity Van Lines

2525 Park Lane
Hallandale, FL 33009

Anthem Moving LLC

1 Bridge Plaza N Suite 200
Fort Lee, NJ 07024

Gateway Moving and Storage

12747 Olive Blvd., Ste. 300
Saint Louis, MO 63141

Alliance Movers Inc.

1658 Milwaukee Ave., #100-4754
Chicago, IL 60647

Trinity Relocation Group

2300 Palm Beach Lakes Blvd.
West Palm Beach, FL 33406
---
See Recommended Movers Cost Calculator
Florida to Texas Movers Cost Calculator
---
Read more about moving from Florida to the other states in the US