New Jersey is home to over 50 seaside and beachfront resort towns. It's also the birthplace of prominent artists, such as Frank Sinatra and Jon Bon Jovi.
In these ways, NJ does have traits similar to Florida. It is smaller than the Sunshine State in terms of land size, but it does a lot better in other things than FL. Education and economy, for instance, are two things that the Garden State excels in.
So, if you've been on the fence about hiring New Jersey moving companies from Florida, now's the time to. Moving to NJ may do you a lot of good, especially if you're craving for a climate other than "muggy."
We've come up with this guide that includes the most crucial facts you need to know about moving from FL to NJ. Keep reading to learn what makes MJ special, how it differs from FL, as well as how interstate movers can help.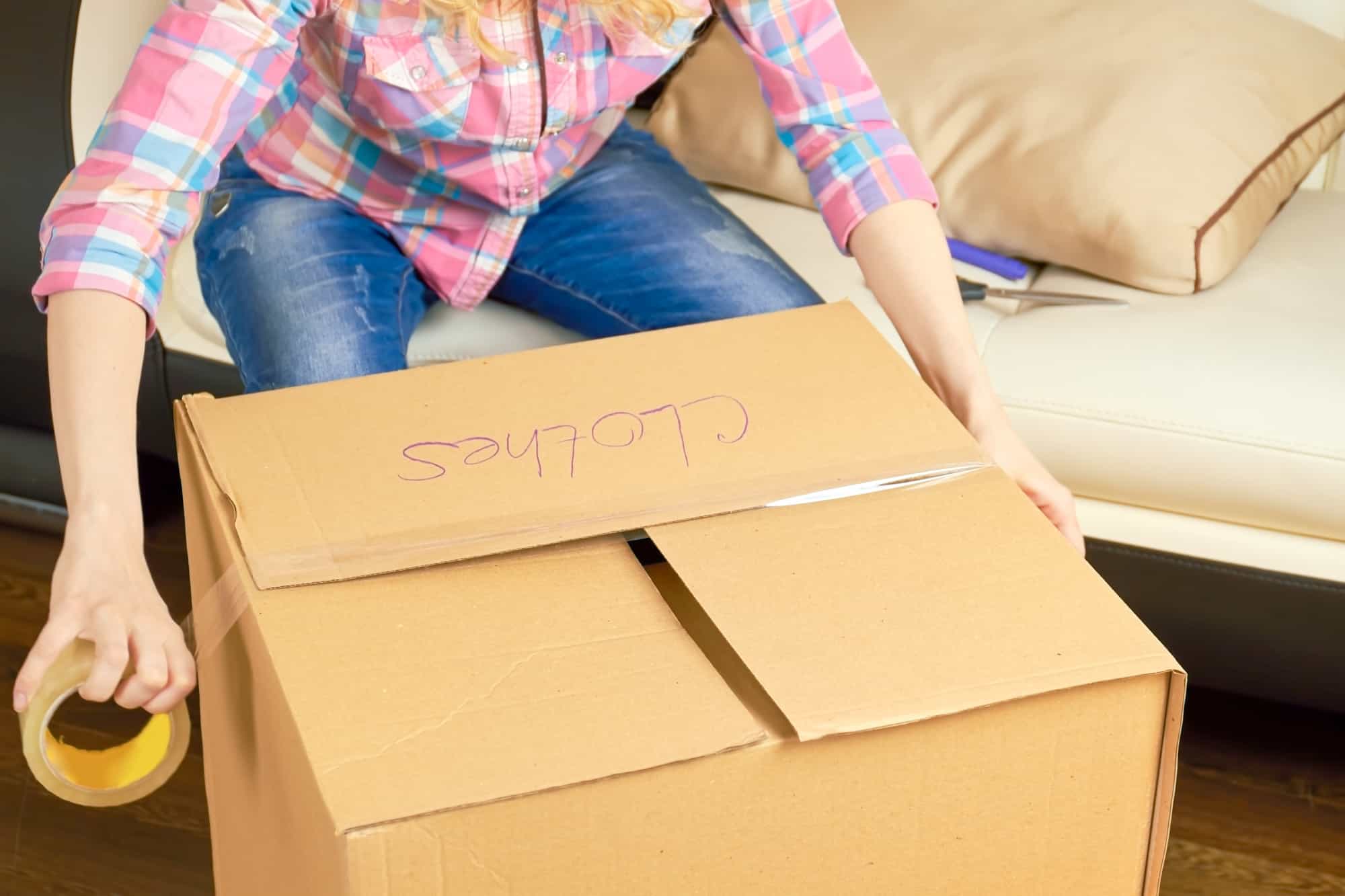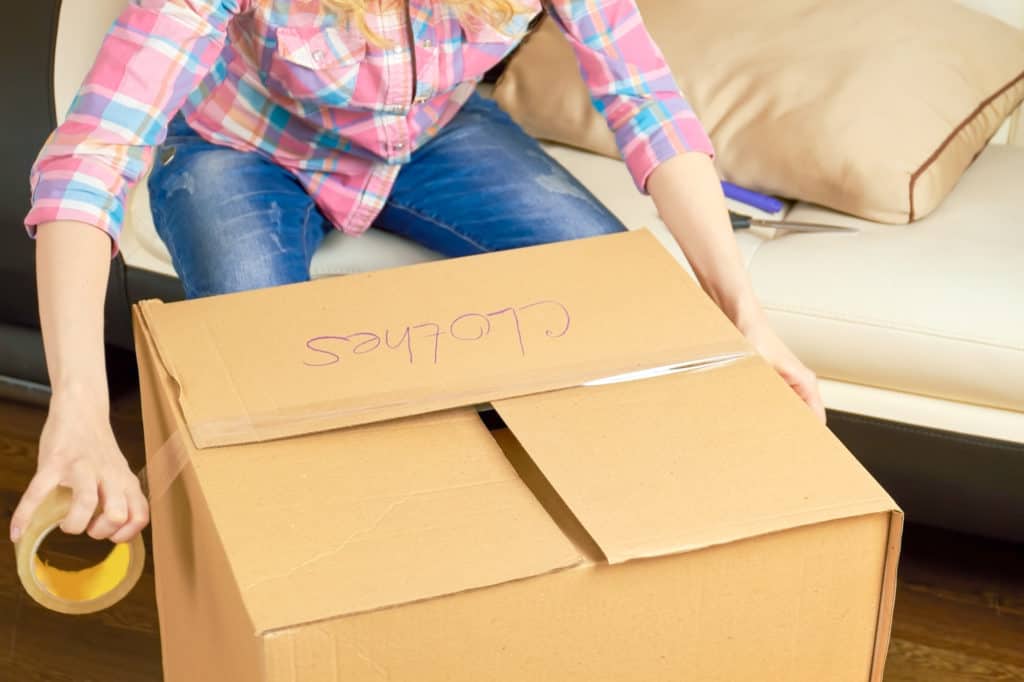 New Jersey's Amazing Geography
Most of Florida is low, with most of its land being less than a hundred feet above sea level. In contrast, New Jersey has almost everything when it comes to geographical aspects. That's because it has four different geographic regions.
The Atlantic Coastal Plain
Here you'll find salt marshes, low rolling hills, and pine forests. The Atlantic Coastal Plain is the biggest region, making up about 60% of New Jersey. It's to the south of the state, where you can find the sandy beaches of the Barrier Islands.
Piedmont
Piedmont is a 20-mile-wide plateau region to the northeast of the Coastal Plain. This is where the Hudson, Remapo, Passaic, and Raritan rivers cross. It's also full of narrow valleys and rolling hills.
Most importantly, this is where you can find the majority of the Garden State's major cities.
The Highlands
The official name of the NJ "Highlands" is the "New England Upland." It has rock ridges featuring flat tops, as well as many lakes. It sits to the west of the Piedmont region.
The Appalachian Ridge and Valley
This is a mountainous region located in the northwest corner of New Jersey. It's where you'll find the Kittatinny Mountains, as well as the Delaware Water Gap. Many apple orchards and dairy cattle dot this area of the Garden State.
What's the Climate Like?
If you've been a Floridian most of your life, then you've likely never experienced a true "fall" season. Since the Sunshine State rarely gets snow, you may have never had a "white Christmas," either.
New Jersey experiences all four seasons, including legit fall and winter. It has a temperate year-round climate, although winters can still get quite cold. As a long-term Floridian, the snowy season is one of the things you should prepare for when moving to NJ.
How About the Economy?
New Jersey's total gross domestic product is $644.84 billion. $1.1 billion of that comes from the agricultural sector. That seems small, but it's nonetheless an integral industry of the Garden State.
The biggest GDP driving forces, however, include pharmaceuticals and life sciences. Financial services, information technology, and advanced manufacturing are also on the list. Transportation and logistics also make up one of the largest industries in the state.
NJ may be the fourth-smallest state in the US (by area), but it's home to 20 Fortune 500 companies. Four of these corporations are Fortune 100 companies.
The Things That Make New Jersey Special
New Jersey, as the "Garden State," grows over 100 different varieties of fresh produce. It's also one of the top 10 producers of fruits like blueberries, cranberries, and peaches. You'll never grow tired of eating healthy here, what with all its offers changing every season.
That's only one outstanding characteristic of New Jersey, though. Here are a few other things about the state that makes it unique (and a great place to live in).
It's the Diner Capital of the World
Florida may be the "citrus capital" of the US, considering how it grows over 80% of the nation's citrus fruits. New Jersey, however, doesn't only produce these goods; it's also the "Diner Capital of the World." It's also the birthplace of the now-famous "Taylor Ham Pork Roll."
With that said, NJ is full of local multicultural food and beverage establishments. Meaning, no matter what your taste buds crave, you're sure to satisfy them as you live in this state.
The Children Here Do Really Well in Academics
If you're wondering if the Garden State is a good place for your little ones to study in, it is. For many years now, New Jersey has ranked high in the Nation's Report Card system. The state's fourth- and eighth-graders have always scored above the national average.
In 2019, for instance, NJ's fourth-graders ranked second in reading tests. Florida, on the other hand, secured sixth place. In fact, aside from fourth-grade Math, NJ students did a lot better than students in FL.
One of Only Two States With a 90% Graduation Rate
In 2017, the average graduation rate in the US went up to an impressive 84.6%. That is, however, still below the 90% national goal.
Guess what? New Jersey (along with Iowa) met that goal, though. It even exceeded the national target, having a graduation rate of 90.5%.
All these show that the Garden State places immense importance on education. That, plus its high National Report Card scores, prove that it's a great place for kids and families.
New Jersey Ranks Fourth in Tertiary Education Completion
New Jerseyans aged 25 years or older place importance on having at least a Bachelor's degree. So much so that 39.7% of this age group is a proud bearer of one. That's 7.7% higher than the national average.
That completion rate makes NJ the fourth state with the most four-year degree holders.
The Top Cities in New Jersey
New Jersey is qin that it has 565 different municipalities. Of these, 52 are actual "cities," 254 are boroughs, and 241 are townships. The rest consists of towns and villages.
Of these municipalities, the top three best ones include the following.
Newark
Newark is only a 24-minute drive to New York City, so it's a great place to enjoy the best of both states. What's more, even if it's the largest metropolis in NJ, the cost of living here is lower than in NYC. It also boasts of rich culture and history.
Jersey City
Jersey City is much nearer to NYC, being only 13 minutes away by car. If you're up for it, you can even take that 40-minute walk over to the Big Apple.
Or, you can simply enjoy Jersey City's own gems, especially the nearby beaches. There's Point Pleasant Beach and Belmar Beach for starters. Liberty State Park is also right beside the city, just five minutes away by car.
Paterson
Paterson, also known as "Silk City," is home to the Great Falls National Park. As its name suggests, the park houses a prominent waterfall that stretches 77 feet. It doesn't beat Niagara Falls, but it still is the second-largest waterfall by volume.
All in all, this New Jersey town is more quiet and peaceful than many other big cities in the state. Make no mistake, though: it has a flourishing business sector. It also offers many recreational opportunities and has an outstanding education sector.
New Jersey Moving Companies: Making the Big Move Easier
According to Google Maps, the distance from FL to NJ (by road) is 1,112 miles. That is a lot of ground to cover, and it could take at least 17 hours of (non-stop) driving to complete.
That should be enough reason to hire Florida to New Jersey movers. This is especially true if you have a lot of possessions that you need to bring with you to NJ. The best New Jersey moving companies can safely haul and deliver them all for you.
Factors That Affect the Costs of Hiring Florida to New Jersey Moving Companies
Hiring a moving company for a long-distance move comes with an average cost range of $2,400 to $5,000. Since Florida to New Jersey is a long-distance move, then you can expect your bill to be within this range.
Here are some of the most critical variables that often affect moving company rates.
Travel Distance
The exact starting point to the final destination will influence your costs. For example, you're likely to pay less to move from Miami to Newark, NJ, than to move from Miami to Hackensack, NJ. That's because the latter involves a greater traveling distance.
Size of the Move
Moving companies from Florida to New Jersey also base their rates on the total size of the move. It would cost less to move the contents of a two-bedroom apartment than that of a four-bedroom house. The more boxes the movers need to load and transport, the higher the overall rate.
Special Items
If you're taking a grand piano, pool table, or a large safe from FL to NJ, these will also make your moving costs go up. Not only are these heavy; they're too bulky and require the use of special equipment. As such, be sure to consider them when calculating your estimated moving costs.
Quote Collection and Comparison
The most accurate way to determine how much it would cost you to hire a mover is to ask the company for quotes. Be very specific, such as where in Florida you are and where in New Jersey you will move to. If you've already packed, you can tell them how many boxes you have and if you have special items (like a piano).
This will allow each moving company to provide you with a more specific cost range. From there, you can compare the quotes you receive to figure out which ones offer the best deal.
Note, however, that over 17,000 businesses offer moving services in the US. That's way too many for you to sift through and choose from. Moreover, not all these companies can carry out long-distance or interstate moves.
Don't worry, though, as we here at MovingRelocation™ can simplify things for you. We have compiled a list of all Florida to New Jersey moving companies. We've also ranked them based on certain rating factors, so you'll see the best ones at the top of the list.
Moreover, you can ask us to supply you with quotes from multiple movers. By getting your estimates from us, you don't have to spend so much time getting in touch with each company. All that's left for you to do is to compare the offers and decide which company you'd want to hire.
Packing and Moving Must-Knows Before You Leave Florida and Enter New Jersey
In certain areas of Florida, there are laws that prohibit the enactment of plastic bag bans. If you live in one of these places and you use these containers, heads up: many towns in NJ ban their use. At least 34 municipalities and two counties have these laws in place.
Aside from single-use plastic bags, single-use straws are also not allowed in many areas of NJ. Polystyrene food containers and paper bags may also soon become part of the list.
Tasers are another item to check in your boxes before you ask New Jersey movers to bring them to the Garden State. In Florida, it's legal for anyone to carry this defensive weapon. It's also legal in NJ, except for individuals who are younger than 18 years old.
Reputable Florida to New Jersey moving companies are aware of these rules, though. However, they don't have control over what you've already packed. As such, if you're doing the packing on your own, be sure to consider leaving these items behind.
Your drones are another thing to check before you leave Florida for New Jersey. NJ's unmanned aerial system (UAS) laws are a bit more stringent than that of FL's. Both do require registration with the Federal Aviation Administration, though.
However, in the Garden State, other specific bills address the use of drones. For example, you must not operate a drone wherein it could only be 50 meters away from vehicles.
One last thing: Bernards Township in NJ appears to be a place where it's illegal to frown. So, if you do pass by this area, be sure to flash that great smile.
Get Moving With the Help of Professional FL to NJ Movers
There you have it, your ultimate guide on moving from Florida to New Jersey. As you can see, there's a lot of differences between these two states, so make sure you also prepare yourself. And to help ease the stress of your big move, be sure to consider hiring one of the best New Jersey moving companies.
Ready to get those quotes from Florida to New Jersey movers? Then please feel free to get in touch with our team here at MovingRelocation™! We'll be more than happy to help point you in the right direction when it comes to choosing the best moving firm.
Main Cities in New Jersey
| Name | County | Land Area |
| --- | --- | --- |
| Newark | Essex County | 62,531,402 |
| Jersey City | Hudson County | 38,185,638 |
| Paterson | Passaic County | 21,790,121 |
| Elizabeth | Union County | 31,905,474 |
| Clifton | Passaic County | 29,192,138 |
| Trenton | Mercer County | 19,628,425 |
| Camden | Camden County | 23,098,746 |
| Passaic | Passaic County | 8,114,286 |
| Union City | Hudson County | 3,333,340 |
| Bayonne | Hudson County | 15,077,580 |
Cheap Moving Companies from Florida to New Jersey
Not all movers operate from Florida to New Jersey in the US. From the list of moving companies in our database, we have sorted out the moving companies that provide moving services from Florida to New Jersey. To get moving quotes from the top rated moving companies from Florida to New Jersey just fill out the form on top of this page. We will reach out to you within 60 seconds.
Name
Address

Allstates Moving and Storage LLC

IL

Direct Relocation Services LLC

4598 N Hiatus Rd, Sunrise
Fort Lauderdale, FL 33351

Whitaker and Sons

50 Locust Ave
Danbury, CT 06810

Finest Movers Inc

16850-112 Collins Ave. Suite 181
Sunny Isles, FL 33160

Accurate Express Movers

641 South Pickett
Alexandria, VA 22304

Infinity Van Lines

2525 Park Lane
Hallandale, FL 33009

Anthem Moving LLC

1 Bridge Plaza N Suite 200
Fort Lee, NJ 07024

Gateway Moving and Storage

12747 Olive Blvd., Ste. 300
Saint Louis, MO 63141

Alliance Movers Inc.

1658 Milwaukee Ave., #100-4754
Chicago, IL 60647

Trinity Relocation Group

2300 Palm Beach Lakes Blvd.
West Palm Beach, FL 33406
Read more about moving from Florida to the other states in the US