When most people move, they want an easy answer to one question: how much will it cost to move 2 bedroom apartment?
A number of factors determine the cost to move 2 bedroom apartment. Such as-
How you move.
You choose to hire a moving company or if you choose to do it yourself.
How far you're moving.
And how many items you have to move.
Do you need information on moving costs to move 2 bedroom apartment? We can show you the moving prices for a number of different moves.
Do It Yourself Move
It's always the cheapest to move by yourself. A 2 bedroom apartment is much smaller than a house, so doing it yourself isn't necessarily impossible. This way, you can save the cost to move 2 bedroom apartment.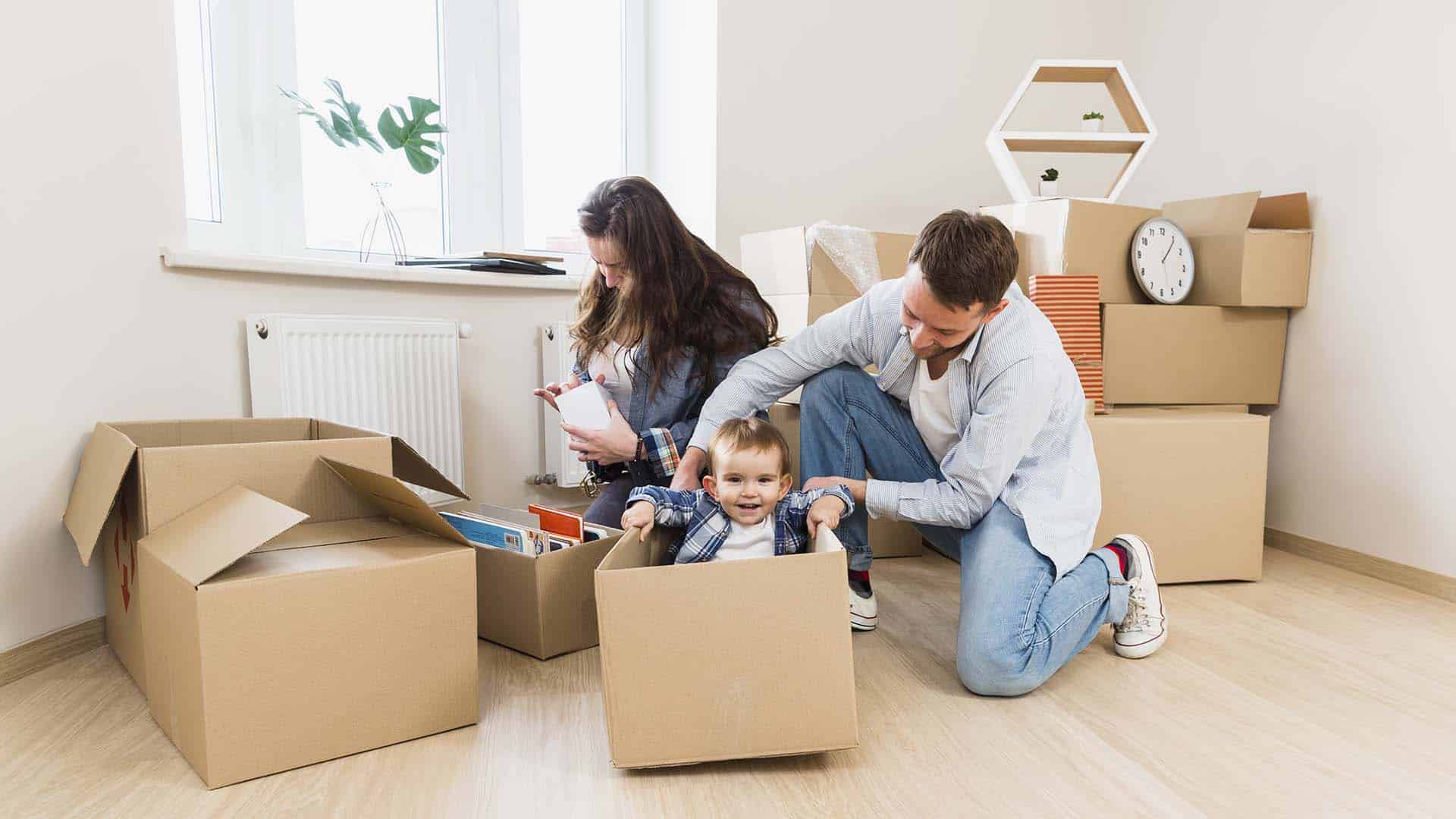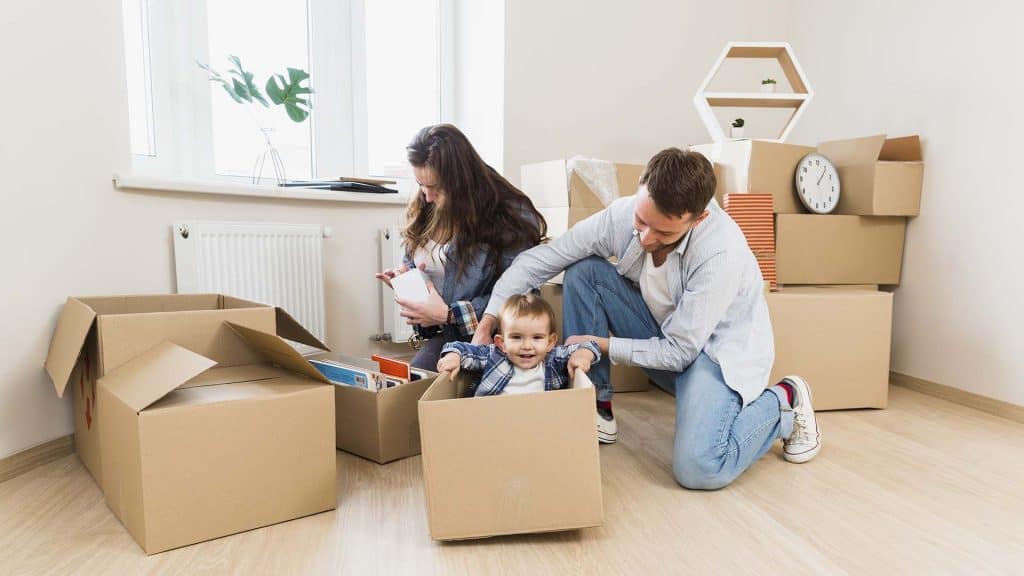 When you estimate the cost to move 2 bedroom apartment by yourself, expect to pay for the following:
Truck or Van Rental
If you don't own a truck – or have a friend who owns a truck – you'll likely need to rent one. Prices vary based on how big a trailer you need and how far you drive.  For a 2-bedroom apartment, an 18′ U-Haul will almost always do the job. This will cost you a rental fee of $59.95 plus a fee of 99 cents per mile.
Many rental companies also require that you bring the truck back with half a gas tank or more. So factor fuel into your costs if necessary.
Supplies for Packing
Even when moving to a 2-bedroom apartment, you may spend a lot on materials to pack and secure your things. Moving supply companies often charge between $60 and 150 for 2-bedroom packing kits. Most kits cost between $90 and $120.
Take into consideration
You are not a Professional Mover.  The move will take time (you may need to take time off work). And you will probably need help from friends and family. You have no insurance if something goes wrong.
Professional Movers
If you don't want to move on your own bravely, you may want to hire a moving company to take care of things. Hence your costs will be determined based on how far you're moving, what additional services you might need, and which company you hire.
You should always ask for an estimate of moving prices before you commit to hiring movers, but here's what you can expect:
Local (Less than 100 Miles)
Fees for local moves are typically hourly, with most moves costing $100 an hour to hire three movers and pay for a truck.
Moving a 2 bedroom apartment typically takes 6-8 hours, so you can expect to pay $600-800 for the essential move. Local Moves Consider Moving in the Same State Only.
Add-on services and supplies cost more; some things you may need to pay for include:
Moving up and down Flights of Stairs
If your building doesn't have a service elevator, expect to pay extra to move bulky furniture in or out of your place.
Elevator Service
Movers often charge for using elevators.
Carrying Objects Long Distances
If your movers can't find nearby parking, have to use several stairs or elevators, or navigate long, narrow hallways, expect to pay more.
Shuttles
If your moving truck can't get close to your apartment, expect to be charged more as the movers transfer your items from the truck to a smaller vehicle.
Long-distance (more than 100 miles):
When moving long distances, costs are determined by how much your belongings weigh, how far you're moving, and insurance and other services. Moving companies charge different prices, but you can get a sense of standard rates below:
| | | | |
| --- | --- | --- | --- |
| 2 Bedroom Apartment (approx. 5,000 lbs) | 500 miles | 1,000 miles | 3,000 miles |
| Standard Costs | $2,000 | $2,600 | $5,000 |
| Add packing services | $2,400 | $3,000 | $5,400 |
| Add moving insurance | $100.00 | $200.00 | $300.00 |
| Add both insurance and packing services | $2,500 | $3,200 | $5,700 |
Don't forget that these are Estimated Costs.
Remember, the actual price of your move may be different. 5,000 lbs is also an average weight for a 2 bedroom apartment. Depending on how furnished your 2 bedroom apartment is, these prices can change.
You might also have to pay for services such as carrying heavy objects long distances, up flights of stairs, or in elevators. Expect to pay more if your new or old apartment is on a high floor.
Getting on-site estimates from several movers is the best way to get the most accurate price for your moving situation.
Your Move Should Start By Comparing Moving Quotes From Licensed Movers. Fill up the Short Form Here To Get Quotes In Less Than a Minute
You Pack, We Drive
Many save money by hiring "You Pack, We Drive" movers. These movers bring a trailer to your apartment, you pack it, and the movers then move the trailer to your new building.
Not every apartment building has room for one of these trailers. However, if you don't have a spare parking space, getting one within easy access to your apartment may be especially tricky.
Plan with your landlord to determine if this solution can work for you. If you're thinking about this moving solution, take a look at these quotes from U-Pack:
| | | | |
| --- | --- | --- | --- |
| 2 Bedroom Apartment (approx. 5,000 lbs) | 500 miles | 1,000 miles | 3,000 miles |
| Standard Costs | $2,000 | $3,200 | $4,900 |
| Unloading services | $2,300 | $3,500 | $5,300 |
| Monthly storage | $2,300 | $3,600 | $5,300 |
| Unloading and storage | $2,700 | $3,900 | $5,700 |
Many "You Pack, We Drive" movers focus on long-distance moving. If you're looking for a similar option for a local move, consider a POD – a storage unit you pack and load.
Their website doesn't provide quotes. But if you fill out their forms, you'll quickly hear back from a representative. You will get a quote for moving prices.
Ways to Save Cost to Move 2 Bedroom Apartment
Find out about Service Elevators
Many buildings have larger service elevators that make moving furniture and other large items easier. You usually need to schedule using them in advance because many people move in and out at the same time each month if you don't want to pay additional fees waiting to use the elevator. Because your movers must climb many stairs, make plans with your landlord to use the service elevator.
Measure Halls, Doors, and Stairwells
Your furniture must fit through several spaces throughout the moving process. If you ensure everything fits in advance, you can make things much easier for yourself and your movers. Make sure you don't damage either your belongings or your apartment.
Clean Up Your Old Apartment
Landlords often want their apartments left as you receive them when you move out. Be sure to repair any damage you might have done. Clear out appliances. And toss out any garbage you might leave behind to ensure you get back your security deposit.
Do You owe Packing
Pack all your clothing, book linen, and everything that is not breakable; you will your time and money on a moving day.