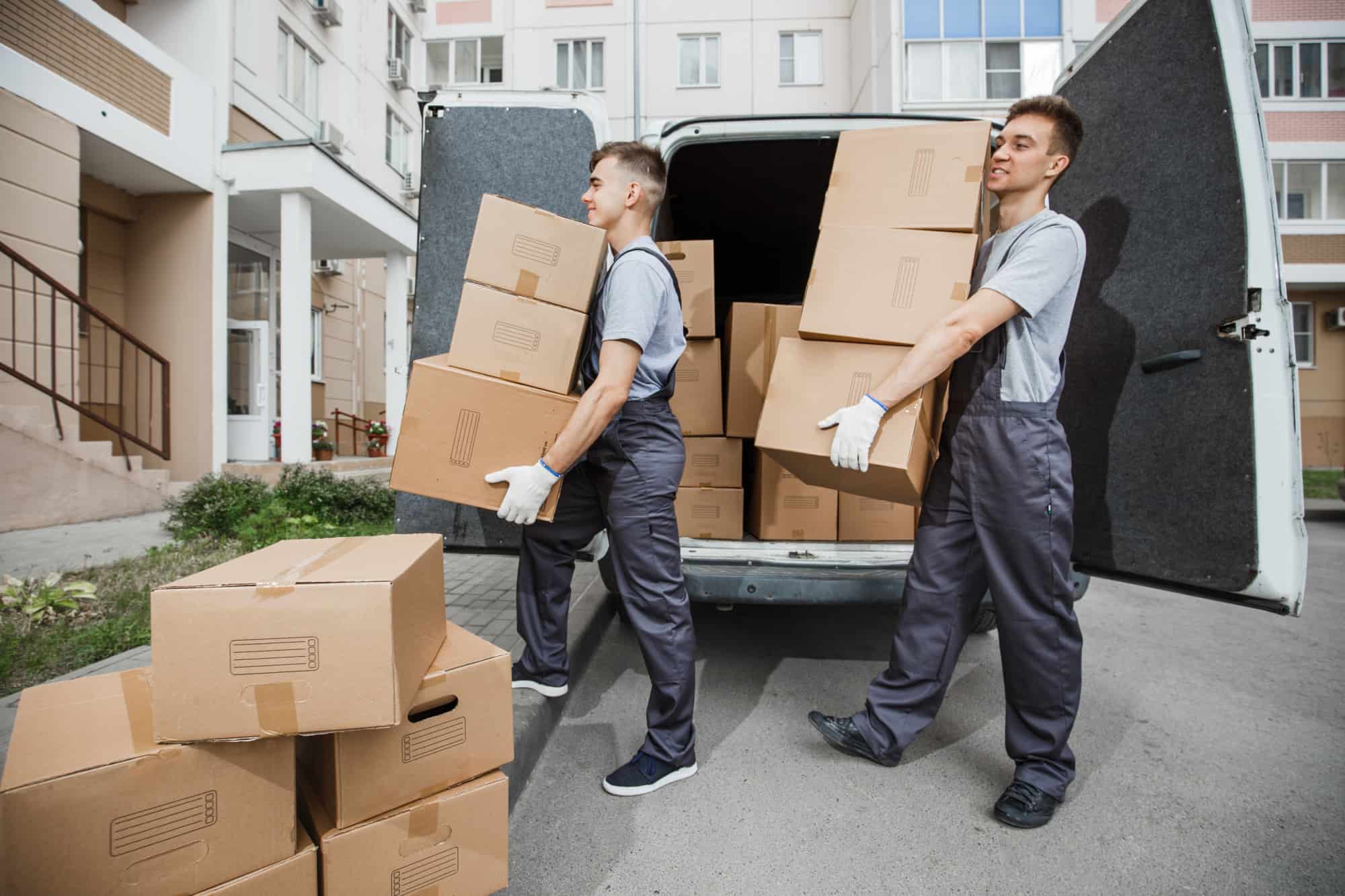 More than 300,000 people move to Florida every year and it isn't hard to see why! This wonderful state has something to offer people of all ages across a number of brilliant, vibrant cities. 
However, a long-distance move requires a lot of logistical planning and you will probably need to hire a moving company to help. If you are moving from Texas, then it is important that you understand each company's rates. So what does your Texas to Florida movers' cost cover and how do you calculate it?
Knowing this will help you put together a long-distance moving budget and find a company that suits you. Read on to find out everything you need to know about how much a move from Texas to Florida costs.
The Perks of Living in Florida
With a sunny, warm climate all year round and no state income tax it isn't hard to see why people choose to move to Florida! This diverse and vibrant state offers stunning cities and more than 8,400 miles of coastline. 
So what is living in Florida really like? Let's take a closer look.
Where Are the Best Places to Live in Florida? 
Unlike Texas, Florida's state capital, Tallahassee, is located in the north of the state. As a result, the state's other cities have had plenty of opportunities to thrive and develop so there are plenty of amazing places to live. 
By far the most popular spot at the moment is Naples, located along the Gulf of Mexico. The other best places to live in Florida include Sarasota, Melbourne, Jacksonville, Tampa, and Fort Myers.
A Closer Look at Life in Florida 
If you are planning to move to Florida, it is important to consider the cost of living there. Florida is much less expensive to live in than a lot of other states.
However, it is worth noting that the cost of living here is slightly higher than in Texas. So it is important to be prepared for this when moving. 
The average cost of living is around $43,000 per year. This breaks down into around: 
$9,200 per year on utilities 
$6,600 per year on health care 
$3,600 per year on groceries
$580 on gas and energy costs 
$23,400 on other personal expenditures (such as socializing and vacations) 
So ideally you want to be making around $3,635 per month to cover your expenses.
The great news is that Florida makes a lot of money from tourism each year. As a result, many attractions and events are discounted for local residents.
Moving to Florida With Children 
Florida is an extremely family-friendly state and has over 4,200 schools. This includes a mixture of private and public schools, as well as exceptional colleges and universities. 
Florida understands the importance of education and supports this using a number of schemes, including: 
The Exceptional Student Education program 
The Dropout Prevent scheme 
The Just for Parents community scheme
Parental involvement programs
Tampa is particularly popular with families in Florida. Some of its most popular neighborhoods include Harbour Island, Palma Ceia West, and Hyde Park.
Thriving Professions in Florida 
If you are looking for work in Florida, you shouldn't struggle to find it. In fact, in the last year, Florida's employment rate rose by 1.8%.
Thanks to its amazing medical and technical facilities, these are some of the highest-paying jobs in the state. So if you have a background in medicine, engineering, or IT, you should be able to find a great job. 
However, there is also a huge demand for people working in sales, customer relations, and real estate.
Florida vs Texas: How Do These Two States Compare? 
Although they both border the Gulf of Mexico, Florida and Texas feel like very different states.
For starters, Texas is much bigger in both size and population. The state also centers around its capital, Austin, and other large cities, such as Houston and San Antonio. In comparison to Florida's largest cities, these are much busier and more densely populated places. 
As a result, Florida will feel quieter compared to life in Texas, but that isn't necessarily a bad thing. There are plenty of amazing working opportunities and stunning places to visit with your friends or family.
In fact, this is why a lot of people prefer the quality of life in Florida compared to the hustle and bustle of Texas. It is also much easier to get around Florida, so you will have plenty of chances to explore everything that the state has to offer.
Things to Consider When Moving From Texas to Florida 
If you are moving from Texas to Florida, you should be prepared for a different pace of life. This state also offers a wider range of cultural diversity, so get ready to make the most of that! 
Of course, you also need to be prepared for the financial and logistical planning that comes with a move to Florida. You will, for example, need to file paperwork with each state to notify them of your move. 
You'll also need to budget for the cost of moving itself. So how much does it cost to move from Texas to Florida? Let's take a closer look.
How Much Do Movers Cost to Move Out of State?
Moving to another state will always be more expensive than moving to a different city within your own state. This is primarily because you have to move your belongings further. 
A lot of companies calculate their basic costs based on a 1000-mile move. This includes the cost of fuel and transportation. So if your journey is longer than this, it will be more expensive.
To help your travel budget plans, a move from Texas to Florida is around 1,300 miles (depending on where you are coming from).
Calculating Texas to Florida Movers' Cost 
Moving companies calculate their quotes based on a number of different factors. This includes: 
The amount of stuff you are moving to Florida 
How far your belongings have to travel 
The type of removal vehicles you need to use
For example, if you are moving a studio or one-bedroom apartment's worth of belongings, this will usually cost between $1,255 and $4,964. In comparison moving the belongings of a 4-bedroom house will cost upwards of $5,344.
If you are working on a tighter budget, you can save some money by renting a moving container or truck instead.
However, it is worth noting that you will have to pack your belongings yourself and cover the cost of packing materials. So you may save time and money by getting help from a professional moving company.
It is also worth considering two other factors that will affect the cost of your overall move.
The Value of Your Belongings 
Most moving companies will also offer insurance coverage for your belongings. This is worth taking out if the stuff you are moving is particularly valuable. 
You can get quotes for individual items or to protect all of your belongings during the move.
The Reputation of the Company You Use 
It is easy to find moving companies that offer cheaper removal rates. However, it is important to consider a company's reputation before you hire them. 
The last thing you want is for your move to be delayed by the removal company. Or for your belongings to get damaged or broken along the way.
Checking out independent reviews of a company before you hire them will help you find a removal service that offers great value. 
How Do You Find Great Moving Services? 
Speaking of finding a great moving service, there are plenty of other things you can do to get a great deal on your move. 
If you have any friends or family who have recently relocated, it can help to ask for their recommendations. After all, someone will only recommend a company if they are really happy with the service it has provided.
It is a good idea to compare quotes from different removal services before hiring one. This will show you what is available and which companies offer a fair price. 
When comparing quotes, try to provide accurate information about the amount of stuff you need to move.
It is also a good idea to look at exactly what services are on offer for your quote. For example, a higher quote might include packing or unpacking services and packing materials. This offers better value for your money overall, but you can ask to remove these services if you want to save money.
Get Help With Your Move to Florida By Hiring Moving Services Today
As you can see, Texas to Florida movers' costs will be at least well over $1,000 and can cost nearly $10,000. So it is important to budget carefully for your move. Understanding what affects the cost of your moving service will help you do this. 
Want help finding a great deal on your Texas to Florida move? Then start comparing moving companies' costs now with help from Moving Relocation. We're here to help you find the perfect company for your trip!
For Accurate Free No Obligation Move Quote call 888-577-5678 or fill the online form here
---
See Recommanded Movers for this State
Texas to Florida Cheap Moving Companies Recommended
---
See Other States Cost Calculator