Are you and your family leaving the sunshine state for the peach state? Curious about Florida to Georgia moving companies cost/price? 
Moving across the country is exhausting, but several companies can help lighten the load and help move your items for you. On average, more than 50,000 people move to Georgia each year. That's a lot of moving trucks!
If you are currently moving to Georgia from Florida and want to know how much it will cost to move you and your household, please continue reading below! We will cover all you need to know about moving costs and how you can find the right company for your needs. 
Florida to Georgia Moving Companies Cost/Price
Florida to Georgia moving companies cost/price mainly depends on how much you need to move. For example, if you need to move a studio apartment or the equivalent of a one-bedroom apartment, you can expect to pay between $1,211 to $5,000 for the total cost of your move. 
Factors considered for a studio to one bedroom apartment move:
Moving company cost: $890 to $3,000
Moving container cost: $700 to $1,380
Rental truck cost: $300 to $400
These prices could fluctuate based on the amount of items that you have. They also depend on if you use a moving company or decide to move the items on your own.
Cost for a Two To Three-bedroom Apartment/House
The cost to move your items out of a two to three-bedroom apartment or house ranges from about $1,424 to $6,160.
Factors considered for a two to three bedroom apartment or house:
Moving company cost: $1,500 to $4,500 
Moving container cost: $1,300 to $2,000
Rental truck cost: $320 to $500
Of course, the more items you have, the more expensive you can expect your move to be. If you have more significant items like furniture or appliances, you should expect your move to be on the higher end of the range. 
Cost for Four Bedrooms or More
If you need to move four bedrooms or more, the price range is between $4,200 to $8,000. The best way to find out the cost of your move is to request a quote from the most reputable moving companies.
Moving company cost: $2,100 to $5,900
Moving container cost: $1,600 to $2,500
Rental truck cost: $400 to $600
Each company sets its own rates, and many of them offer competitive prices. Make sure you compare several different quotes before you settle on one company.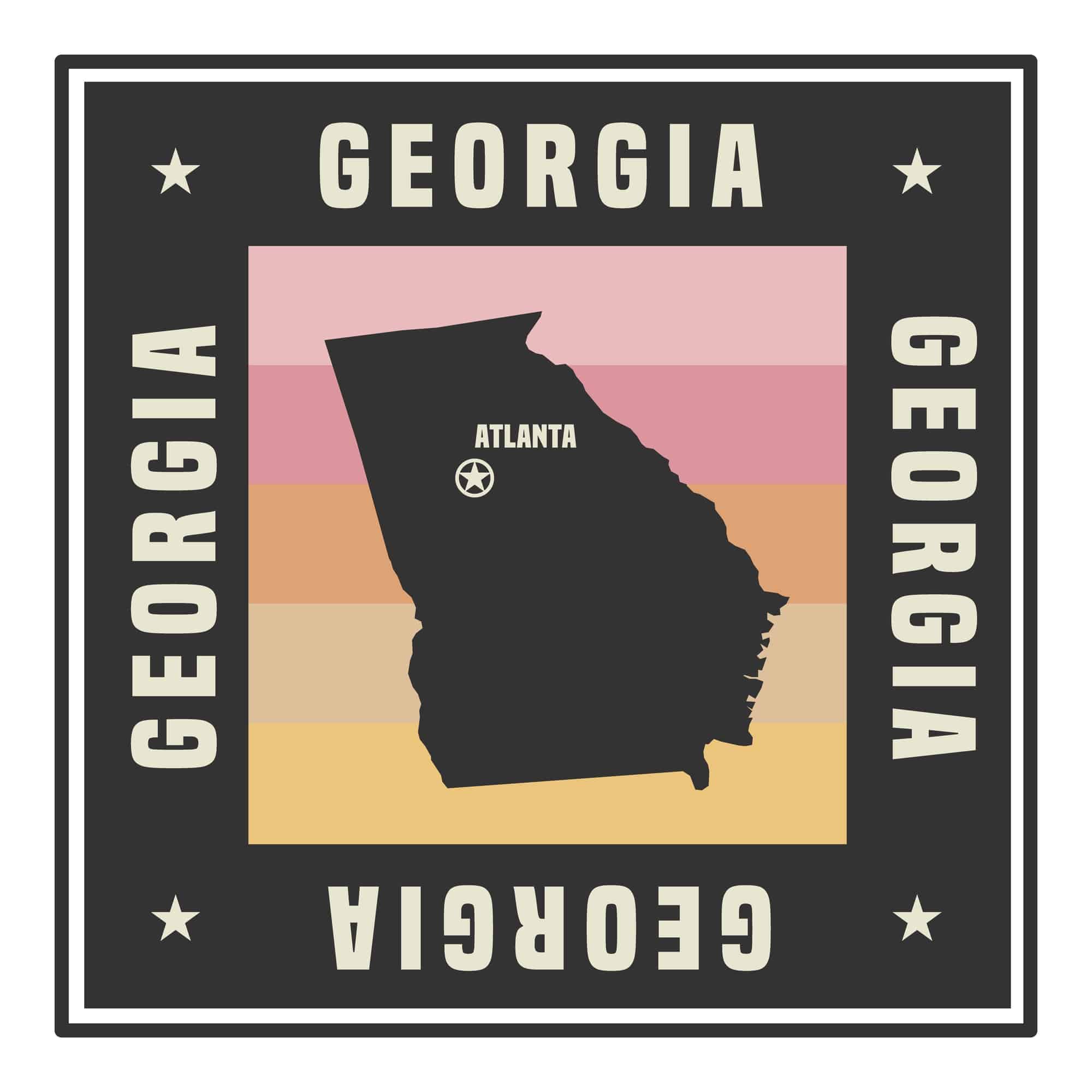 What Should I Look for When Hiring Moving Companies?
The right moving company will make sure to take the time to go over the moving process and its procedures. The right company will want to come to assess the amount of stuff you need to move.
If an interstate company does not want to come to inspect the items you want to be moved, that is a red flag. If the mover tells you to waive the inspection and to instead trust their estimate, you may want to consult another company. This is because they may try to tack on additional fees and hidden costs which will cut into your moving budget. 
Read Their Reviews
Once you find a few companies that you want to consider hiring, it is best if you take a look at their reviews. You can use Google Reviews or other websites like Yelp or the Better Business Bureau to see what other clients had to say about their experience with the moving company. 
Of course, the best way to get to know a company is to speak with them directly. Once you submit a request for a quote, try to get them on the phone with you.
Ask them any questions you have about the moving process. If they are hesitant about answering anything and seem like they're trying to pressure you into purchasing something, that is a huge red flag. 
Common Moving Expenses
Before you hit the road to Georgia, you should keep a few moving expenses in mind. When hiring a moving company, you want to consider the company's moving fees and rates and if they have any packing services, you plan on using. If you don't want to pack your items, you can employ the moving company to handle that on your behalf. 
Additional moving expenses to consider:
Unpacking services
Hidden costs (such as meals or tips for the movers)
Specialty item packaging services
It is important to note that most packing service fees only cover standard items, like the things you can fit in a box and pack normally. If you need the movers to help you pack fragile items such as artwork, pianos, or other high-priced items, they may charge you an additional fee to ensure their safety. 
Transportation Costs
If you and your family plan on taking a road trip to Georgia for your move, you may want to consider any transportation costs. This includes paying for gas and any maintenance needs before you hit the road. 
If you don't want to drive your vehicle over to Georgia, you can opt for an auto transport. Several different auto transport companies can ship your car from Florida to Georgia. You can choose between two types of transport: open transport or enclosed transport.
Enclosed transport is when your vehicle is housed inside a closed trailer, protecting it from elements such as rain or dirt. Open transport is when your car is hoisted onto an open trailer with other vehicles. It does leave your vehicle open to the elements, but it is much cheaper than the other options. 
Lodging
If you plan on hitting the open road with your family, you may also want to consider lodging costs. Unless you plan on driving straight through and switching drivers every once in a while, you may want to map out some hotels on the way to your new destination. In addition to lodging, make sure you consider any food costs, pet care, or child care you may need along the way. 
Storage
If you need to store your items at any point during your transition to Georgia, you should make sure to reach out to different types of storage companies for a quote. Don't go with the first option that sounds cheap. Many companies like to offer "free storage" for a few months to reel you in, but they are hidden fees or year-long contracts you might be tied into. 
How To Save Money for Your Florida to Georgia Move
The most significant way to save money for your move to Georgia from Florida is to start early. Try not to plan your move last minute. If you can help, try to plan your move at least three to four months in advance.
This helps you properly save money, and it also helps you secure the best rates for a moving company. If you try to hire a moving company last minute, they will be more inclined to charge you more because they need to get their people to you right away. 
Choose the Right Seasons To Move
Although it would be best to choose when we can move, sometimes circumstances force us to move immediately or within short notice. If you can help it, try to move during the fall or winter times when there isn't a high demand for moving companies. 
The spring and summer times are notorious for the demand for moving companies. This is because most people who move during this time have children, and they want to wait until their children are on break or out for the summer before making huge moves. The fall and winter times don't have that much demand, so you will be more likely to secure a cheaper rate than you would in the other seasons of the year. 
Donate Unnecessary Items
Most people spend a lot of money moving or storing items they most likely won't need. To help reduce your moving costs, donating or throwing away items you know you won't need is best. Try to host a garage sale or list your things for sale on the Facebook Marketplace or other websites where you can list items for sale. 
Decluttering and reducing how much you bring with you will not only help your pockets but also help you when you unpack your items. You will only unpack things you need, not things you must sort through and toss. 
Pack Your Own Items
Some companies offer full-service packing packages that you can purchase. This typically includes them coming in, packing up your items, putting them on the truck, and moving them on your behalf. You can pack your items if you want to significantly cut your costs. 
Get Help Moving to Another State
Now that you know Florida to Georgia moving companies cost/price, it's time to get the best quote for you! Moving is exhausting and stressful, but working with a reputable moving company can help lighten the load.
If you are currently in the process of moving from Florida to Georgia and you want to know how much it will cost for you and your family, submit your information for a free, no-obligation quote today. 
For Accurate Free No Obligation Move Quote call 888-577-5678 or fill the online form here
---
See Recommanded Movers for this State
Florida to Georgia Moving Companies Recommended
---
See Other States Cost Calculator