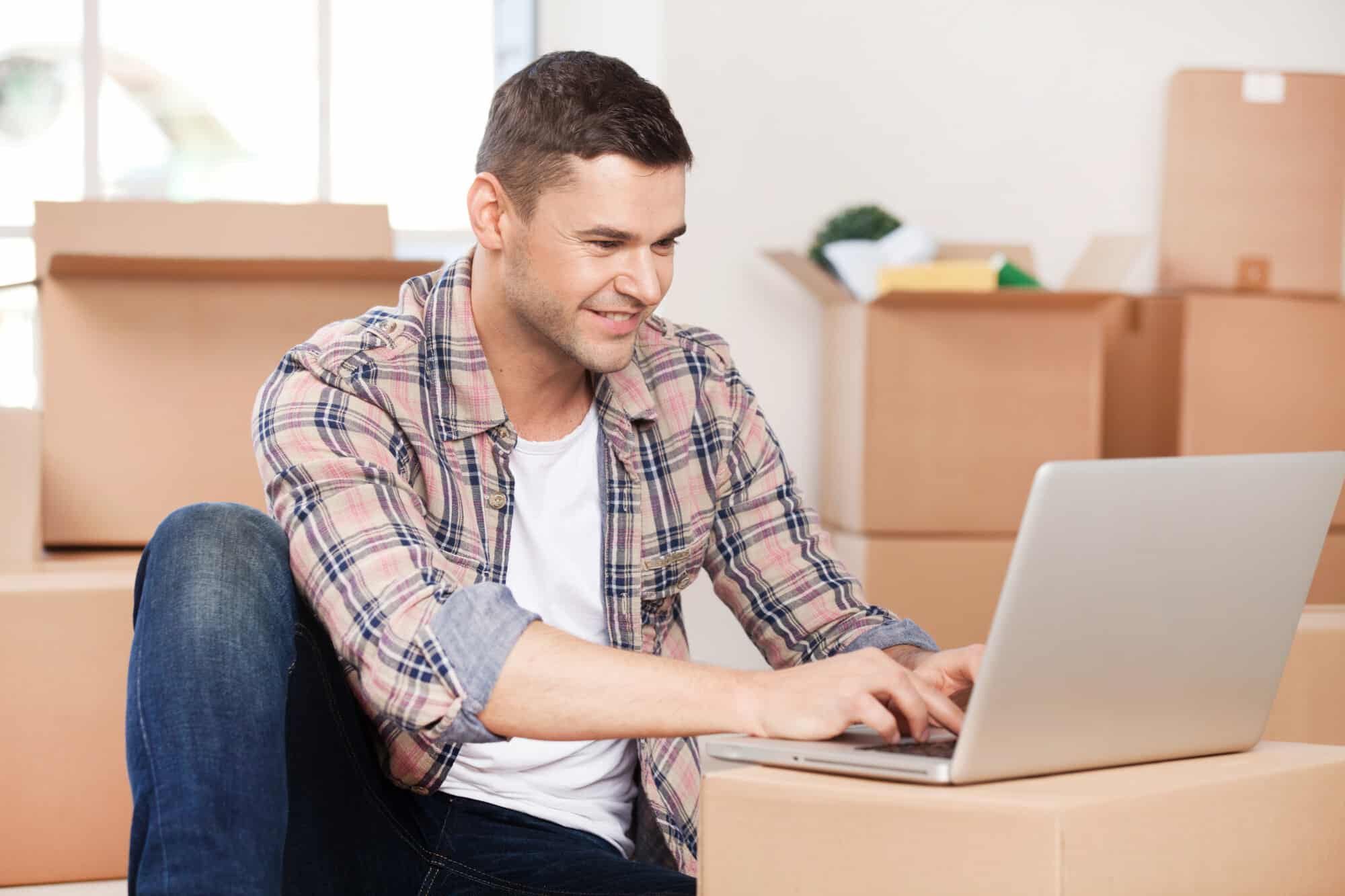 In the last 12 years, more than 7.5 million people have moved to California from other American states. So clearly this is a popular place to live!
However, organizing an out-of-state move requires a lot of planning. As well as registering your move with the state, you need to figure out how to get your belongings to your new home! This is where out-of-state moving services can help.
So what affects Florida to California moving companies' costs? Understanding this will help you plan and budget for your big move. In that case, you've come to the right place!
Read on to find out everything you need to know about the cost of moving to California from Florida.
The Perks of Living in California
California is well-known for its vibrant cities, exciting culture, and sunny weather.
However, this huge state is also home to stunning natural landscapes and lucrative job opportunities. So no matter what you are looking for, California has something to offer you!
Where Are the Best Places to Live in California?
California is obviously well known for Los Angeles but this isn't the only place to live in the state. In fact, some of the most popular places to live include San Fransisco, Sunnyvale, Santa Clara, San Diego, and Torrance.
A Closer Look at Life in California
Florida is a much cheaper place to live than California, so you need to plan financially before a move. The average cost of living in California is $46,636 per year or $3,886 per month. This includes:
$9,542 on utilities
$7,638 on healthcare
$3,630 on groceries
$688 on gas and energy
$25,138 on other expenses (such as clothing, socializing, and hobbies)
It is also worth noting that people in California pay income tax, which people in Florida don't. So you should factor this into your financial planning before moving.
Moving to California With Children
California is a very family-friendly state and offers amazing educational opportunities. In fact, there are currently more than 6.1 million students enrolled across 1,181 school districts.
These districts include public and private schools, along with special educational support facilities, colleges, and universities. So there is plenty of educational support for students no matter their age or needs.
Some of the most popular places to raise a family in California are La Cañada Flintridge, Mountain View, Los Altos Hills, and South Pasadena.
Thriving Professions in California
The highest paying jobs in California, like in Florida, go to people working in the medical profession. This includes surgeons, psychiatrists, anesthetics, general practitioners, and specialists.
However, even without a medical background, it is still easy to find work in the state. In fact, California's employment rate is significantly higher than Florida's.
The most in-demand jobs in California at the moment cover a range of industries. These include sales representatives, customer service specialists, occupational therapists, and commercial drivers.
California vs Florida: How Do They Compare?
There are a lot of similarities between California and Florida thanks to their geography. Both of these beach states offer miles of stunning coastlines and a range of exciting cities to explore.
They are also both known for their sunshine, although California offers a milder, less temperamental climate. So you won't have to worry as much about humidity and hurricanes blowing in!
California is also almost 3 times bigger than Florida, while its population is around 300,000 smaller. Although California's cities are hubs of activity, this also means there are plenty of places to escape to if you're looking for space.
Both states embrace cultural diversity and have thriving arts communities. So if this is something you enjoy in Florida, you'll be sure to find it in California as well!
Things to Consider When Moving From Florida to California
If you are moving to California from Florida there are plenty of things to consider.
As we have already mentioned, the cost of living is significantly higher in California so financial planning is key. Ideally, you should move with some savings in the bank or a job lined up. That said if you have a tighter budget Eureka, Redlands, and Chico are all cheaper areas to live in California.
Of course, you also need to prepare for the long journey. Moving coast to coast is no small feat, especially if you are looking for a new home or job.
Because of this, a lot of people rent a property when they first move, rather than buying. This gives you the chance to find exactly where you want to live before committing to a house.
That said, you will still need to take all of your stuff with you to California when you go. So how much does it cost to move your belongings from Florida to California? Let's take a closer look.
How Much Does It Cost to Move From Florida to California?
A number of things can affect how much it costs to move from Florida to California.
Some factors (such as the distance you are traveling) are fixed but you may be able to change others to save money on your move. So it is important to consider these before you hire a company.
The Amount That You Have to Move
The number of belongings that you are moving will dictate the type of removal vehicle you need. Essentially, the more stuff you are moving, the more expensive it will be.
Here are the average moving costs for Florida to California based on the size of your home:
Studio or 1-bed homes: between $1,332 and $5,617
2- or 3-bed homes: between $3,975 and $7,982
4-bedroom homes (or larger): between $7,480 and $12,386
If you are downsizing, you may be planning to get rid of some of your things. In that case, you can save money by doing this in Florida before you move.
The Distance You Are Traveling
Out-of-state moves are always more expensive than in-state moves because you have further to travel.
This means that it costs the removal company more fuel. They will also have to use multiple drivers to cover long distances.
Most companies base their costs on 1000-mile journeys. So if you are traveling further, yours will be more expensive. The journey from Florida to California is around 2,700 miles.
Of course, this depends on exactly where you are moving from. For example, you may ask "How much does it cost to move from Florida to Los Angeles?"
If you are traveling from Naples (2,600+ miles) it will be more expensive than traveling from Tallahassee (2,200 miles).
The Company You Choose
Obviously, you have control over which moving company you choose and this can have a big impact on the price you pay.
However, when considering the price of a removal service you need to think about more than just money. You should also consider:
The reputation that a company has
Any independent online reviews you can find
The services that they are offering
Their availability for your move dates
This will help you find a company that offers value for money at a time that suits you.
Whether or Not You Get Insurance
Most companies offer additional coverage for your belongings during your move. This covers them if they are damaged, broken, or stolen along the way.
You can take out insurance for individual items or against the total value of your possessions.
Before doing this it is worth checking your other insurance policies. They may provide some coverage during your move so this could save you some money.
The Time of Year That You Move
The most popular time to move home in America is during the summer months. So from May to September, removal companies are in high demand.
This means that removal companies can increase their prices. You could save money by traveling at a less busy time of year.
What Is the Cheapest Way to Move From Florida to California?
If you want to know how to move cheaply then there are several things you should keep in mind.
Firstly, it is worth assessing your moving options. You could save money by renting a van or storage container and transporting your belongings yourself.
However, these rentals often come with hidden costs, such as insurance or extra fuel prices. On top of this, you will also need to factor in the time and money that you spend on packing and packing materials.
So it is worth figuring out these costs vs the cost of using a moving service to find out what gives you the best value for your money.
If you really want to save money you can also:
Move during the fall or winter months
Get rid of belongings you don't want to keep before you move
Pack your boxes yourself
Try to pack as much as possible in your own car
Take valuable items with you so you don't need to take out extra insurance
You should also compare quotes from different moving companies before hiring anyone. This will help you see what is on offer and find a deal that suits your budget.
Start Comparing Florida to California Moving Companies' Costs Today
Moving from Florida to California requires a lot of logistical planning and it is important to have a moving budget in place. This will depend a lot on the amount of stuff you need to move and the company you choose.
To find great deals on Florida to California moving companies' costs, start comparing quotes today!
For Accurate Free No Obligation Move Quote call 888-577-5678 or fill the online form here
---
See Recommanded Movers for this State
Florida to California Moving Companies Recommended
---
See Other States Cost Calculator