Are you in the transition phase of moving your life from Delaware to Maryland? Maybe your job has repositioned you into Baltimore. Perhaps you're moving to get a change of scenery from your home town.
Whatever the case might be, you have a lot of planning to do and very little time to do so.
The goal now becomes learning all that you can about Maryland and the city that you're moving to. What's the education system like? What kind of professions is excelling there?
See below for an in-depth guide on what to expect with a Delaware to Maryland move.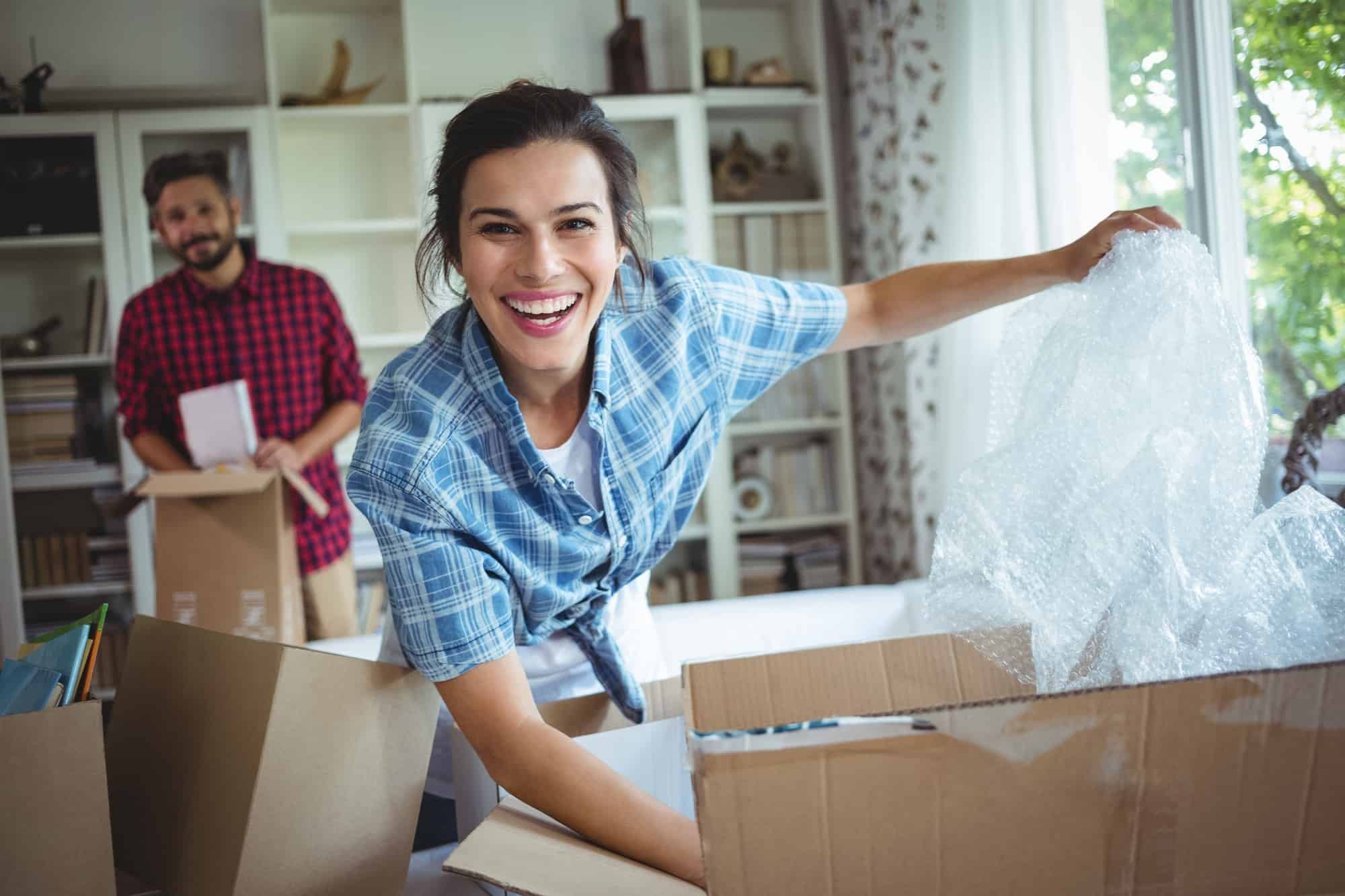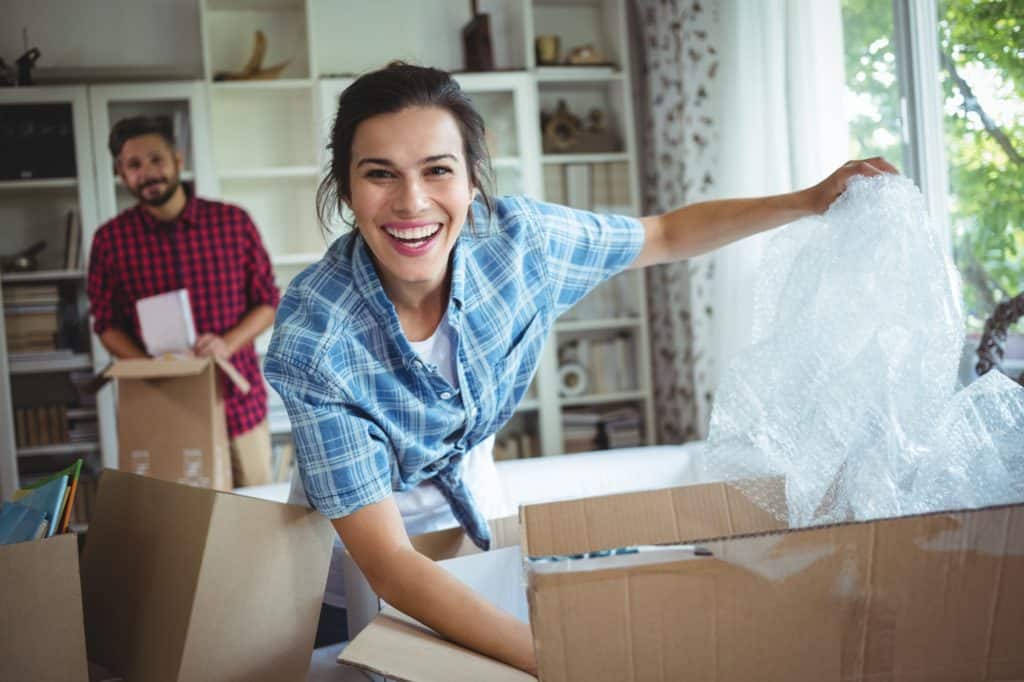 Why Maryland Is a Great Place to Live
The state of Maryland is a great place to live. It has several amazing towns and cities of different shapes and sizes. This allows you to pick from a location that's perfect for you and your family's needs.
See below for several aspects of Maryland that you should consider before you make the big move.
Geography
Generally speaking, the state of Maryland falls on the lower end of the spectrum. It's known for two things: shorelines and farmland. It's a unique state in that way.
You can expect a combination of things such as luscious forests, valleys, hills, creeks, rivers, and streams. You'll even find a few mountains, such as Backbone Mountain and Meadow Mountain, in certain regions of the state.
Education
Perhaps you're moving from Delaware to Maryland for schooling purposes. Maybe you're looking for a college or high school for your children to attend.
Lucky for you, one of Maryland's proudest features is its thorough education system. It features top of the line Division 1 colleges such as the University of Maryland, Johns Hopkins University, and Towson University.
There is no shortage of great private high schools either, boasting top-rated schools such as Georgetown Prep, Gilman, and Boys' Latin.
Tourism
The state of Maryland is a popular place for tourism, but only specific cities. Namely the well-known ones such as Baltimore, Ocean City, Chesapeake Bay, and Annapolis due to their access to the Atlantic Ocean.
These cities feature pristine beach access, scenic views, and individualistic city traits that tourists love. You can mostly expect tourism in the summer as people make their way to these cities to enjoy the summer sun.
Family-Friendliness
Of course, if you see yourself in Maryland for the long haul, then you might want to consider whether it's a good place to raise a family.
There are several great cities to live in such as Ocean Pines, District Heights, Thurmont, Mount Air, Hampstead, and Bowie. These cities offer a low poverty rate and have access to great school systems, entertainment, and so on.
If you're looking for a city with a higher population and growing families, try looking at places such as Rockville, Baltimore, Frederick, or Easton.
However, the state of Maryland is one of the most expensive states to live in. You'll want to make sure your finances are to grow a family comfortably within the Maryland state lines.
Thriving Professions
Many different industries are thriving in Maryland. Namely in the medical, information security, and engineering fields.
Maryland has a higher need for positions such as biological scientists, historians, mathematicians, and actuaries than most other U.S. states. Personal care assistants is also a growing need, boasting over 20,000 positions throughout Maryland.
Tips for Moving from Delaware to Maryland
Even though it's only a state away, the move from Delaware to Maryland can be more intricate than many people expect.
See below for several tips on moving from Delaware to Maryland and how you can avoid any setbacks.
1. Hire Delaware to Maryland Moving Companies
Being such a popular move, there are many amazing moving companies that you should rely on for your move from Delaware to Maryland.
These professional companies have made this move countless times before. They'll be able to offer you experienced advice on what to do, the logistics of your move, storage needs, and so on.
Hiring a professional moving company will take give you one less thing to worry about during this process.
2. Calculate Your Estimated Moving Costs
Many people make the mistake of overlooking moving costs when moving from one state to the next. They focus too much on the next house and not enough on the logistics of the move.
To fully prepare yourself, you need to calculate your estimated moving costs as far out as possible.
Be sure to get a few different quotes from Delaware to Maryland moving companies to find the right price for your needs.
3. Rent Before You Buy
Don't make the mistake of tying yourself down to a house in Maryland before you even move into the state.
There are many great cities to live in within the Maryland state line, but that doesn't mean they'll all fit your preferred lifestyle. You can get a feel for each city once you move and do an assessment for yourself, meeting a few people that live in those areas as well.
For that reason, be sure to rent a house or apartment first. There's no rush to commit to a 30-year mortgage until you find the perfect spot.
Use These Delaware to Maryland Tips to Your Advantage
Now that you've seen several different tips and tricks to consider when moving from Delaware to Maryland, it's time to get this process underway!
Be sure to read this article for more information on moving during COVID-19 and how it affects your moving process.
For more inquiries, please be sure to reach out via our contact us page and we will be happy to assist you further!
---
Things to Check Out Before Choosing a Moving Company from Delaware to Maryland
Research and compare: Start by doing some research to find moving companies that serve from Delaware to Maryland. Look for reviews and ratings online and compare prices from multiple companies to find the best deal.
Reputation: Research the reputation of the moving companies you are considering. Look for reviews online and ask for references from past customers who moved to Maryland.
Check for licenses and certifications: Look for companies that are licensed and certified by the Federal Motor Carrier Safety Administration (FMCSA) or a similar organization. This ensures that the company follows safety regulations and has the necessary insurance coverage.
Consider the services offered: Different moving companies from Delaware to Maryland offer different levels of service. Some companies will do everything for you, while others will only provide transportation. Decide what level of service you need and choose a company that can meet those needs.
Ask about storage options: If you need storage before or after your move, ask the company if they offer this service and what the costs are.
Get a written estimate: Be sure to get a written estimate from the moving company to understand exactly what services are included in the price. This will help you avoid any unexpected costs.
Ask about additional fees: Find out if the company from Delaware to Maryland charges any additional fees for things like stairs, long carries, or packing materials.
By considering these factors, you can choose a reliable and trustworthy moving company to help with your relocation from Delaware within the United States.
---
Essential Tips for Moving from Delaware to Maryland in the United States
Plan ahead: Start planning your move well in advance to ensure that you have enough time to get everything done before moving to Maryland.
Research your new location in Maryland: Learn about your new location to get a sense of what it's like to live in Maryland. This will help you make informed decisions about things like housing, schools, and transportation.
Gather moving estimates: Get estimates from multiple moving companies that operates from Delaware to Maryland to find the best deal. Be sure to get a written estimate and read the fine print to understand what is and is not included in the price.
Pack carefully: Use sturdy boxes and wrap fragile items carefully to ensure that they arrive at your new home in good condition. Consider labeling boxes with the room they are destined for to make unpacking easier.
Transfer utilities and update your address from Delaware to Maryland: Make sure to transfer your utilities and update your address with the post office, your bank, and any other relevant parties.
Make travel arrangements: If you are driving to your new location, make sure to plan your route and book any necessary accommodations in advance. If you are flying, book your tickets and arrange for transportation to and from the airport.
Make sure your documents are in order: Make sure you have all the necessary documents, such as driver's licenses and registration for your car, before you move from Delaware.
By following these tips, you can make your plan to move from Delaware to Maryland as smooth and stress-free as possible.
---
Main Cities in Maryland
| Name | County | Land Area |
| --- | --- | --- |
| Baltimore | Baltimore city | 209,649,200 |
| Frederick | Frederick County | 59,992,790 |
| Gaithersburg | Montgomery County | 26,723,682 |
| Rockville | Montgomery County | 35,205,683 |
| Bowie | Prince George's County | 49,644,160 |
| Hagerstown | Washington County | 31,509,327 |
| Annapolis | Anne Arundel County | 18,668,791 |
| Salisbury | Wicomico County | 35,484,519 |
| College Park | Prince George's County | 14,533,326 |
| Laurel | Prince George's County | 12,470,456 |
Cheap Moving Companies from Delaware to Maryland
Not all movers operate from Delaware to Maryland in the US. From the list of moving companies in our database, we have sorted out the moving companies that provide moving services from Delaware to Maryland.
To get moving quotes from the top rated moving companies from Delaware to Maryland just fill out the form on top of this page. We will reach out to you within 60 seconds.
Name
Address

Allstates Moving and Storage LLC

IL

Direct Relocation Services LLC

4598 N Hiatus Rd, Sunrise
Fort Lauderdale, FL 33351

Whitaker and Sons

50 Locust Ave
Danbury, CT 06810

Finest Movers Inc

16850-112 Collins Ave. Suite 181
Sunny Isles, FL 33160

Accurate Express Movers

641 South Pickett
Alexandria, VA 22304

Infinity Van Lines

2525 Park Lane
Hallandale, FL 33009

Gateway Moving and Storage

12747 Olive Blvd., Ste. 300
Saint Louis, MO 63141

Alliance Movers Inc.

1658 Milwaukee Ave., #100-4754
Chicago, IL 60647

Trinity Relocation Group

2300 Palm Beach Lakes Blvd.
West Palm Beach, FL 33406
---
See Recommended Movers Cost Calculator
Delaware to Maryland Movers Cost Calculator
---
Read more about moving from Delaware to the other states in the US