Massachusetts Moving Companies
We can help you make the best of every relocation. Whether you are moving in or out of Massachusetts or within the state, we have a moving company that's perfect for your job.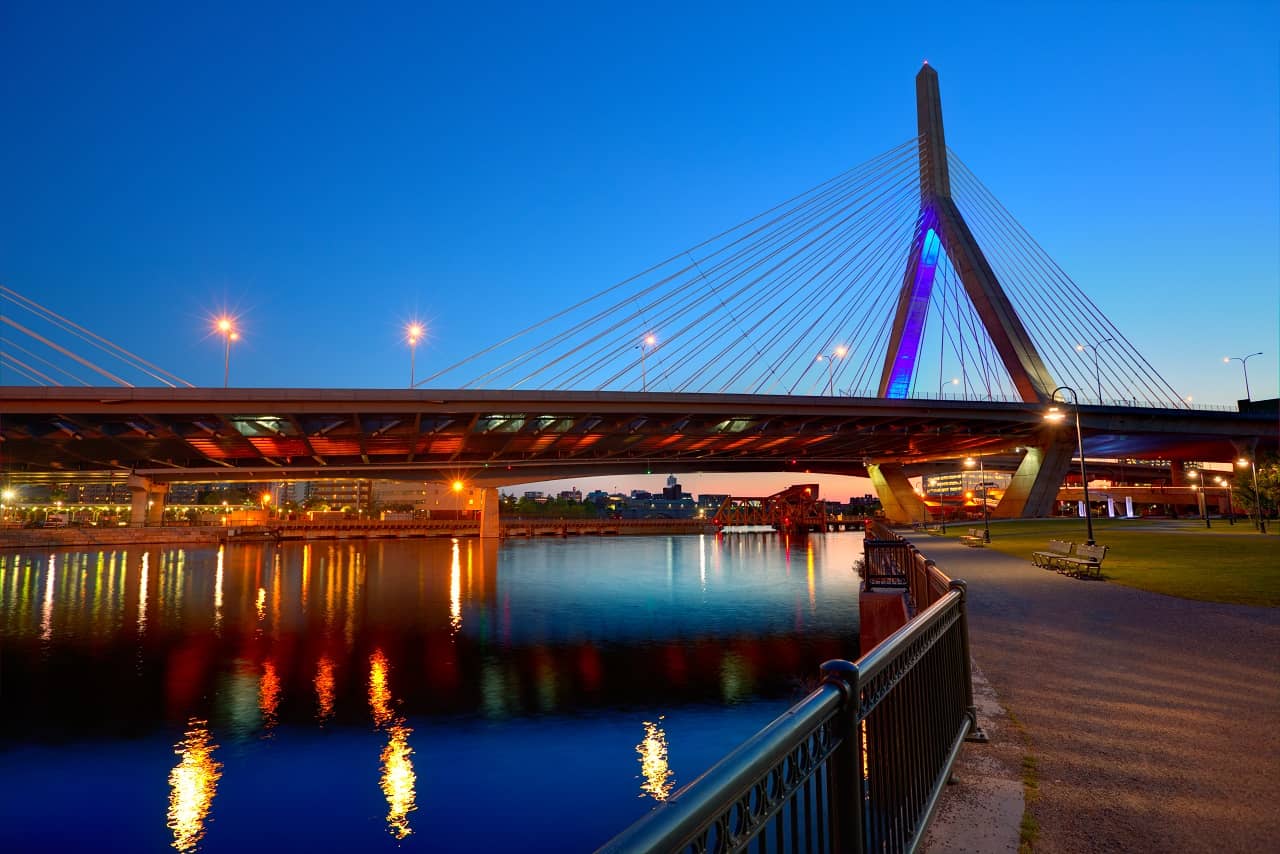 Massachusetts, also known as the Bay State, is home to an amazing education system (it is home to Harvard University) and fresh seafood like no place other (Fried clams were "invented" here). And no matter what your interests, there is a sport in Massachusetts for every member of the family. Massachusetts is, no doubt, a great place to raise a family. And we can help you find the best Massachusetts moving companies.
It is important to thoroughly research Boston moving companies before selecting one so you are not in a for a surprise when the moving day finally arrives. Best moving companies take complete responsibility of moving your goods so you can concentrate on important things.
We have the complete listings of all full-service Worcester and Springfield moving companies to help you make the choice easier. We provide competitive moving quotes from the best Massachusetts moving companies.
By the way, did you know that Springfield is the home to the Basketball Hall of Fame AND this is where the first-ever game of basketball was played? Pretty neat, huh?
Massachusetts moving companies are some of the best in the industry as they are subjected to tough regulations and standards. But that doesn't mean that you shouldn't do your research beforehand.
First of all, decide what kind of services you will need. Massachusetts moving companies offer services for home moving as well as corporate relocation.
Many companies even offer separate services for government and military personnel. They can also wrap your things up if it's too much of a headache for you. There is also the option of specialty moving if you are worried about how your grandfather's grand piano will fare after the move.
Many of these companies also offer complete storage solutions for your commercial as well as residential belongings. So you can rest assured that your movers will provide you with the moving boxes, supplies and packing material to get ready for the move and if it's too much of a job, they will do the packing for you.
The Massachusetts moving companies listed with us offer a myriad of these and other services so be sure to look around to find one perfect for you. We have done our best to make sure that these moving companies are insured and registered with all the right authorities to help protect you, the customer.
We want your moving experience to be as stress-free and pleasant as possible no matter which of our companies you hire to move you. One of our core values is that of integrity, so when we suggest a company we stand by it.
But you can always choose one on your own. Just let us know the details of your relocation and we will give you moving quotes from relevant moving companies as soon as possible.
MovingRelocation.com Find Best Massachusetts Moving Companies – Get free Moving Quotes from pre-screened Movers in Massachusetts, MA, and Save.
Read more about other moving companies from Massachusetts in the US