Moving out of state can be a stressful task, but with the right planning and budgeting, it can also be an exciting adventure. It is a common question, "how much money do you need to move out of state?" The amount of money you need to move out of state will depend on a few key factors, such as the distance you are moving and the cost of living in the new city or town. Generally speaking, it's best to save somewhere between three and six months' worth of living expenses before moving. This includes things like rent or mortgage payments, utilities, transportation costs, food, and other necessities. Depending on your situation, you may also need to factor in costs associated with finding a job in the new area-such as travel expenses for interviews or signing bonuses for employment contracts.
We would Estimate Not Including The cost of your Move, you should have about 6 months Of living Cost, ( anywhere between $6,000 – $12,000) and about $3,000 – $6,500 For Moving expenses so in Total about $15,000 – $20,000
All in all, it's important to research ahead of time to properly plan for the costs associated with moving out of state. This article will be a breakdown of how much money it takes to move from state to state. Also, we will discuss what you should do to save enough money for your move.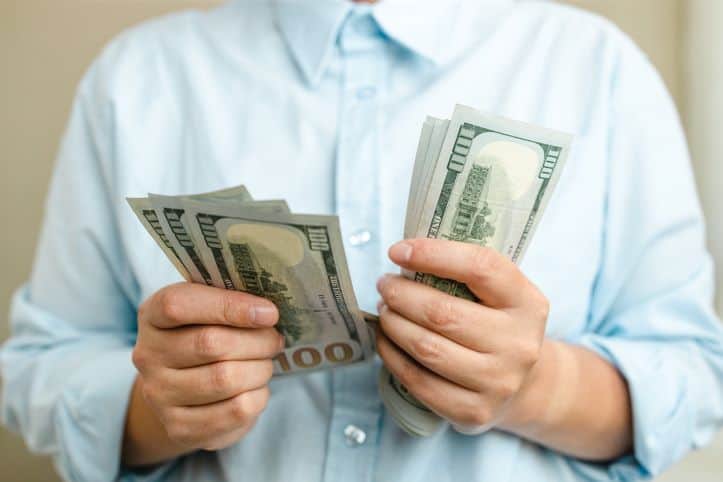 What To Do While Moving To Another State?
Moving out of state is a big decision and an even bigger task. It's a good idea to plan ahead, budget for costs, and ensure all of your bases are covered before packing up.
Before you move out of state, you'll need to consider transferring your utilities to your new house. This means canceling service in your old home and setting up service in the new city or state.
You should also look into getting quotes from movers so that you can compare rates & Availability.
Get Information for your vehicle registration and license in your new area. Have all the paperwork ready before you move there.
Also, make sure to contact a storage facility if you will use one while moving to a new state.
Doing research in advance will help ensure the transition goes as smoothly as possible.
Moving out of state is exciting, but it requires a lot of preparation and thought to make the best decisions for yourself and ensure an easy transition into your new home!
Cost To Move To A Different State
While moving to another state, it's important to plan ahead and know how much it will cost. If you are moving cross country, you may need to hire a mover or rent a truck. Transportation costs include gas, tolls, and other fees associated with using a personal vehicle or renting a truck or trailer.
The cost of moving out of state will depend on the distance you are traveling, the number of items you need to move, the type of transport /full service/self service used, and the size of your home. Generally speaking, depending on these factors, it can range anywhere from $7,000 to $15,000 or more…
You also need to take care of any additional expenses, such as deposits for utilities at your new place. It's important to set aside enough cash for the move and put aside extra funds in case of surprises along the way. Here is a simple example of the costs that might help you to get an estimate:( If you want packing/unpacking services, it might cost from $200 – $800 additional to your moving cost)
| Distance | 1 Bedroom | 2-3 Bedroom | 4-5 Bedroom |
| --- | --- | --- | --- |
| <50 miles | $595-$1,020 | $1760-$3,190 | $1,920-$6,530 |
| 250 miles | $1,920-$2,965 | $2,970-$4,340 | $4,135-$5,955 |
| 1000 miles+ | $1,440-$3,030 | $3,140-$5,960 | $6,380-$10,010 |
| 2500 miles+ | $1,925-$4,275 | $4,240-$8,550 | $9,550-$14,100 |
What Are The Things That Influence Costs When Moving Out Of State?
When moving out of state, there are a variety of factors that can influence the cost.
Distance
The distance between your current home and your new one is important because it will affect how much you have to pay for transportation services such as movers, a rental truck, and gas for your vehicle.
Move Size
One of the primary factors of moving prices is the size of your move. The Moving Estimator will fill up list of your items in Table of Measurements and will Calculate ( basic rate)
The moving cost is based on the amount of items to be moved or by the weight of the shipment. Some additional charge will be for any special service as Boxes, packing/unpacking, disassemble and reassemble furniture, any bulky articles ( like outdoor fruniture), or special additional weight additives ( like piano marble etc)
Out Of State Moving Quotes
By the time the movers will have the full list of the furnitures and the approximate day of your move you will get your moving quotes it always good to get those quotes at least 3 weeks before the moving date, make sure to get at least 3 moving quotes so you can compare pricing and rates, You Can get 3 type of Moving estimates Binding Estimates, Non-Binding Estimates, and binding not to exceed estimates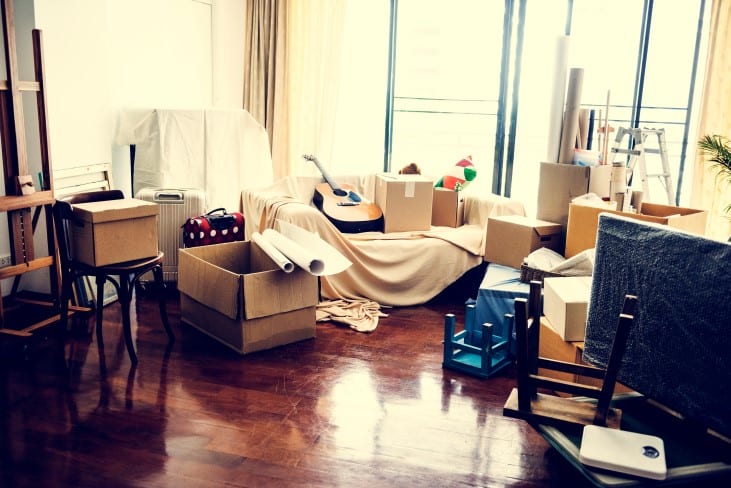 Route & Toll Fees
The route you will choose will have an impact on your moving costs. If you decide to drive to your new location, you might want to calculate the gas money and probably lose a few days of work, or you can fly and save the time but then you will have to ship your car to the new location.
Paper Works
The state you are relocating to may have new requirements for licenses, registration, New Health insurance, car insurance and other necessities. You must consider them and be ready to pay the associated price.
Transport Your Vehicle
Transporting your vehicle is a major consideration. You have several options for transporting your car, including self-driving, Enclosed auto transport, or open car shipping, for each option has there benefit and cost associated
What Should My Moving Budget Include?
When you move out, there are a few things that you need to budget for.
Rent Or Mortgage
Rent or mortgage payments will be the most expensive item on your budget. The amount you pay for rent or mortgage will vary greatly depending on where you live. Other expenses on a budget include utilities, food, transportation, insurance, and debt payments.
Security Deposit
You may also need to put down a security deposit, which you pay up-front to secure the new home. It usually equals one month's rent, and the landlord will hold it in a trust account until you move out. The security deposit will be refunded if you don't damage the rental property or fail to pay your rent.
Utilities
You should expect to pay utility bills like electricity, water, and internet access.
Electricity: Depending on where you live, the cost of electricity can vary. Prices are typically based on the amount of energy used and any additional fees from your local utility company.
Water: Water costs also vary depending on your location and the company providing it. Generally, water bills will include charges for water usage, sewage services, and applicable taxes or fees.
Internet Access: Internet access costs can depend on the type of connection you have (DSL, cable, etc.) and the provider you choose. Additionally, some providers may offer discounts or promotions when bundled with other services such as home phones or television.
Additional Moving Costs
You'll also need to save money for moving costs and additional services like moving companies or subscription fees. Don't forget to set aside some cash for unexpected expenses during the move.
Transportation
Setting money aside for transportation is important so you can get back and forth from your new home. Depending on where you live, this could mean buying a car, setting up public transport tickets or passes, or having enough cash to take taxis or rideshares. It's important to plan ahead and make sure you have enough money for this expense to move around freely and get where you need to go.
Furniture & Appliances
It's important to remember other expenses like furniture or appliances that may also require additional funds before you move in. Any new place most people will but some new furniture's or appliances for the new location
All these costs should be considered when planning a budget for your new place.
Cheapest Ways To Move Out Of State
Moving to another state can be expensive, but there are ways to save money on your move.
You can hire movers, although this will likely cost more than renting a truck. If you decide to hire out of state movers, get quotes from at least 3 different moving companies and compare prices before making a final decision. By comparing the moving quotes, you can get the best deal.
Renting a pickup truck and moving is one of the most cost-effective ways to move out of state. This is an especially great option if you're only moving a few items.
You can hire a moving container. It is also among the least expensive methods of moving. Simply pack & load your possessions into the moving container, and the movers will transport them from your old house to your new one.
You can travel by train. It might take longer, but it is a very cheap way to reach your destination.
Another way to save money on your move is by shopping for the best deals regarding packing supplies, such as boxes and tape.
If you're able to plan ahead, try scheduling your move during the off-season( summer time is the moving season May To September) when rates tend to be lower.
By following these tips, you'll be able to save some cash on your move and enjoy settling into your new home without breaking the bank!
How Much Money Should I Save Before Moving to Another State?
If you're considering moving out of your current residence, the money you should save depends on a few factors.
First and foremost, you will need to consider how much rent is in the area where you would like to move.
In addition, if you're moving out of state, you may need to budget for a mover or truck rental and any deposits required by your new landlord.
It's important to get an estimate of the actual amount of money needed to make a move before committing to it. This way, you can ensure that you have enough funds available and don't find yourself in a tight spot when it comes time to go.
Of course, don't forget any other necessities, such as food and other essentials, that may be needed during the transition period.
All in all, it's best to save money to cover all potential moving costs before deciding to relocate.
Tips For How To Save Money For Moving Out
Creating a budget is important if you're wondering how to save money for moving out. Before you move, ensure you know exactly how much money you need to put aside for moving expenses. You should also account for any belongings that need to be relocated and any additional moving costs.
Declutter
Find out which items you no longer need. You can get rid of them in some ways:
Yard Sale / Garage Sale: You can hold a yard sale or garage sale for your unwanted items. Thus, You subsequently make some extra cash.
Donate: You can give your unwanted items to a nearby charity or those in need.
Discounts
Look for discounts on moving services while searching for movers. Many moving companies offer discounts for large moves, senior citizens, military personnel, students, and AAA members. Some companies also offer discounts for booking services during off-peak times or on weekdays. Additionally, many companies have loyalty programs that can help you save on multiple moves. It is always worth asking the company if they have any current promotions or discounts available to help reduce the cost of your move.
Get Help from Friends & Families
Ask friends and family members if they have items that can save you money during relocation, and research ways to save before moving day arrives.
Skip Unnecessary Expenses
Packing: try to pack everything you can in boxes and have them ready for the movers.
Unnecessary subscriptions: Review your monthly or annual subscription services and determine which ones are necessary for your lifestyle and budget.go over your credit card statement and figure out if there is auto payment you will not need in the new location
Gym memberships: Cancel Your Gym membership as you Moving to a Different State you will need to sign To a New One
Be Fully Prepared
When it comes time to move out, the more prepared you are, the less money you'll spend – so make sure to save as much as possible beforehand!
Conclusion
Moving to a new state is a huge change, but not having the money to move is a challenge. We hope you were able to learn a few new things about the cost of moving from this article!
Moving out of state can be both exciting and intimidating. It will require some careful planning and budgeting to ensure a successful move. It is also important to research companies specializing in Out Of State Moves to find the best rates for your situation. With careful planning and budgeting, moving out of state could be less stressful.
FAQ's
Q: How much money should you save before relocating? A: Depending on how far you're moving and the size of your current home, the amount of money you need to save can vary greatly. We recommend at least three months' worth of living expenses plus an additional $5,000 for unexpected costs. If you're moving a long distance or have a larger home with more possessions, then you'll need to save even more. It's also wise to have some extra funds set aside in an emergency.
Q: How much money should I save to move without a job?
A: You should have at least 6 months of living costs. Or about $6,000 – $12,000
Q: Is it possible to move to another state with no money?
A: You should never move anywhere with no money at all, but in the us there is a few states and city that will pay you to move there as Alabama (scholas area), Alaska, Iowa(Newton), Kansas(Topeka), Ohio(Hamilton), Oklahoma (Tulsa), West Virginia
Q: How much money do you need to move to a different state?
A: The amount depends on several factors like the move size, distance, amount of items & other additional services. Depending on these factors, the average cost to move to another state can range from $2,000 to $10,000.
Q: How Can I Move to Another State on the Cheap?
A: You can do this by following some steps:
Sell, Donate or Dump what you don't need
Rent a moving truck
You can also hire a Moving container or Get At Least 3 moving quotes
Try to collect packing materials for free
Get help from family & friends