Are you on the hunt for top New York City moving companies? If so, you're not alone – New York City is one of the most popular moving locations in the entire United States on account of its size and high population.
People are constantly moving to and from New York City, which is home to over 8.49 million residents in the city proper and over 20 million in its sprawling metropolitan area.
Why You Should Look for New York City Moving Companies
Let's face it – moving isn't easy, and more often than not it's something that most of us would rather not have to deal with. Moving locally is one thing, but moving long-distance is something else, and long-distance moving services can cause some serious problems in the long run if you're trying to do it yourself.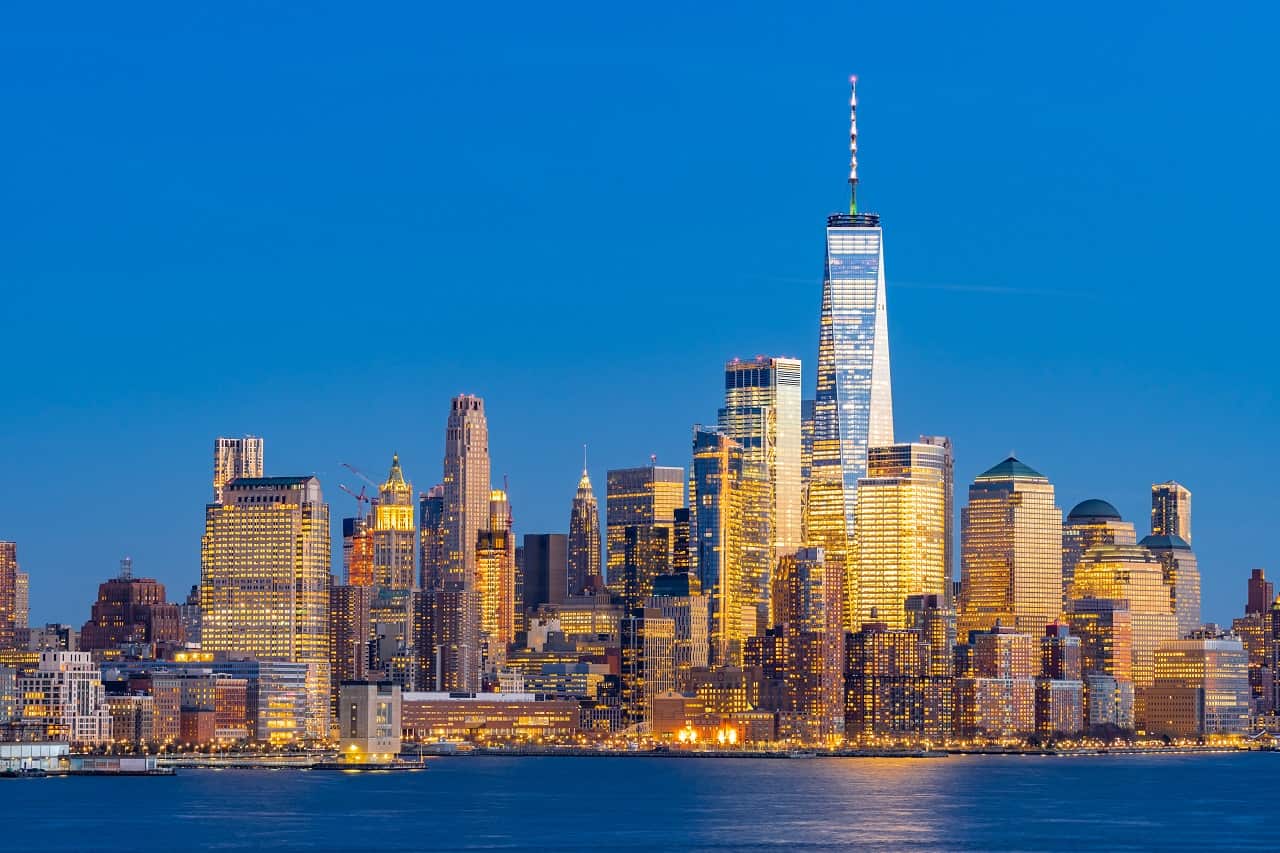 Professional New York City moving companies can help you pack and load and move your goods without you having to do any heavy lifting, which is something that a lot of people say they want.
Long-distance movers typically offer both self-service and full service moving quotes, to give you a wide variety of different ways to move your stuff.
Self-service is where you pack your goods yourself and load them into the moving truck, whereas full-service moving makes the movers pack and load your goods and also ship them.
What to Know About New York City Moving Companies
New York City is old, sprawling and, in many areas, tightly-packed. Much of the city was already planned and constructed before the invention of the automobile, which means that long-distance household moving companies tend to have a hard time getting into and out of specific neighbourhoods to pick up or deliver your goods.
This can be a problem, of course, especially if you're trying to get your stuff out of your loft in Manhattan and ship it across the country to Seattle.
Luckily, there's a way around this – New York City moving companies often run into this problem, so they'll usually contract with local movers in whichever borough you're in.
These local movers tend to have smaller trucks that can access a wide array of neighbourhoods without having to deal with cramped conditions. These smaller trucks will load your goods and then transfer them to the larger interstate moving van.
While it may be a bit more expensive, it's usually the only way a long-distance moving company can actually get your goods picked up or delivered at your home.
How Can I Find?
If you're trying to find reputable and reliable movers that can get your goods to or from New York City, take a minute and fill out our free online quote request form.
t won't take more than a minute or two, but it will net you multiple free quotes from top interstate movers who understand how to get goods into and out of New York City. Their quotes will be emailed to you over the course of the next hour or so, and you can then compare them to see which one is right for you.
If you have questions or concerns or need some help getting your free moving quotes, you can contact one of our agents any time at 888-577-5678.
---
See Recommended Movers Cost Calculator
---
Read more about moving from to the other states in the US