Find the Top Best Out Of State Moving Companies in The US of 2023 & The Best Tips To Hire Them, If You Are Moving Out Of State either to find a new job, get a degree, or avoid the Ex, it is going to be an exciting and one of the most important decisions you are going to make, We made Here a list Of Licensed Insured & Minimum A To A+ Rated Movers With The BBB, Get At Least 3 Moving Quotes.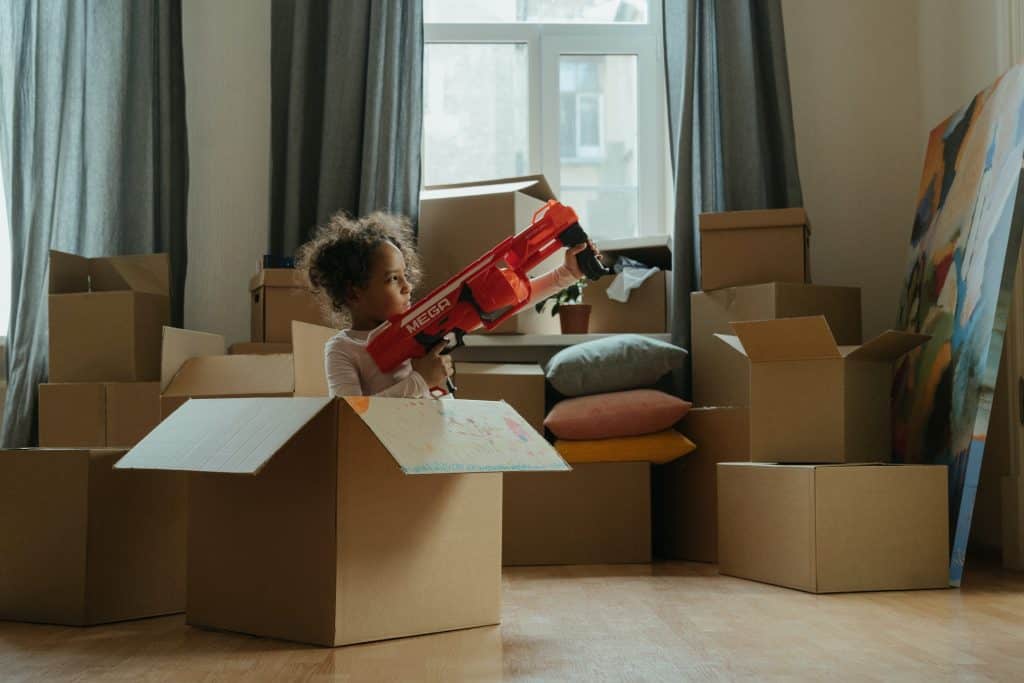 Top 15 Out Of State Moving Companies in the US
The truth is, moving can be challenging, especially moving to a different state. You must choose a moving company you can trust with your belongings and one that won't cost you a small fortune. Luckily, there are quite a few options.
It's also essential to get at least three moving quotes, so you will know How Much Money You Need to Move Out Of State.
1. Mayflower
Operating since 1927, this company boasts of being "America's most trusted moving company." And from its high ratings, it seems to successfully deliver on its promise. The company, as federally licensed, provides out-of-state moving services to businesses and private residents. Furthermore, Mayflower has the distinction of having access to various transportation resources in more than 180 countries. So, in other words, the moving company doesn't just provide state-to-state moving, but also international moving services. Full-service packages cost reasonably high. And the company's sleek website makes it easy to track your truck or submit a claim.
2. Gentle Moving
Gentle moving is another moving company that comes highly recommended. The company provides free cost estimates for moving services. Insured, licensed movers carry out packaging and moving. Gentle moving doesn't offer the moving services themselves per se. But instead guides you to the best options in packing and moving companies in your area. With instant quotes, users can find the most affordable options for long-distance moving companies in their area.
3. Allied
Allied offers a range of packing and moving services. The services range from household moving to international moving, corporate moving, and many other moving resources. The company has been operating for the past 85 years. So Allied has all the equipment to provide domestic and international moving services. You can expect the company to handle all packaging, loading, transporting, and unpacking for you. Whether you're looking for interstate, cross-country, long-distance, or international moving services, this is a great option to get quality service.
4. Snap Movers
As the name implies, this company provides long distance moving services at an affordable price. This is one of the top go-to companies for its high quality and integrity. The company offers its database of the top long-distance moving companies in the US. All users have to do is visit their website. And type in their moving details to find the best packing and moving services in town. Moreover, the service is free and gets you quotes almost instantaneously. So, visit www.Snapmovers.net to save up to 50% of the cost of moving.
5. National Van Lines
Operating since 1929, National Van Lines is one of America's trusted national movers. National Van Lines provides top-of-the-line, out-of-state moving services at excellent prices. NVL ranks top in regards to the rating above other national moving companies. The rating is in terms of Customer Satisfaction Index (CSI) by the General Service Administration. Which sets the benchmark for quality for long distance moving companies. The company also has a great website with an easy-to-use menu and loads of information on packing and moving.
6. United Van Lines
United Van Lines takes the term "full-service" to a new level with its professional moving services. UVL has provided packing and moving services for the past 100 years and has upheld a legacy of high-quality moving services. It has mastered the art of out-of-state moving and simplifying the process. It provides affordable moving services with flexible options. The company also offers additional services. The services include move planning and management, housing assistance, warehousing, and visa and immigration services. So, if you're looking for all these services, United Van Lines can provide them all under one roof.
7. North American
North American Moving Services is a leader in many service areas. The company provides top-quality moving services along with the latest technologies. It makes sure your belongings get to their destination in one piece. It is the first moving company in the US to use interactive driving simulators. The mover uses simulators to train their drivers, to be the first to use WorldTrac, a high-tech shipment tracking system. North American sets the bar for providing quality out-of-state moving services at affordable prices. The company's website also provides lots of resources for those who are moving cross-country or are hiring international moving services for the first time.
8. Best Mover Quote
The company offers professional moving services. Thus the customers can find and get instant quotes from the best out of state moving companies. The services that BMQ provides are not only safe and secure but also 100% free. They have an extensive database of professional, experienced, and licensed movers that go through a comprehensive vetting process. So you can rest assured that you will find the best possible moving service. One of the benefits of using this company is that it lets movers compete for your business. It allows the users to save big on the moving services it hires.
9. Arpin Van Lines
ArpinVan Lines has over 100 years of experience providing moving and storage services to customers in the US. The company offers local moving agents who can help in the moving process by not just providing you with moving estimates but can also plan your move from start to finish, giving the user peace of mind when hiring out-of-state moving services. The company has also won multiple awards for its packing and moving services, both internationally and domestically.
10. Wheaton Worldwide
Wheaton Worldwide is a dependable and affordable moving service provider. It will take away the stress from the moving process. With over 70 years of experience as a professional packer and mover, the company boasts the 4th largest van line and covers more than 95% of North America. It's headquarter is in Indianapolis. But has become one of the best state-to-state movers for corporate, domestic, and international moves. You can expect to get the best moving services from Wheaton Worldwide, regardless of the moving type or amount of the haul.
11. Graebel
Graebel has served in an impressive 165 countries and has an equally impressive 96% client satisfaction rate. This is one company that delivers exceptional services when it comes to out-of-state moving services. The company has achieved much success in its 60+ year history. And now serves hundreds of corporate clients worldwide. Which makes it a truly global company. What makes the company unique is that it is a purely corporate moving company. It provides bespoke international and state-to-state moving services for businesses of all sizes and across various industries. If you own a business and are looking forward to relocating, or breaking into new markets, then this is the moving partner you need.
12. Bekins
Bekins offers a comprehensive moving service for interstate and international moves, employee relocation, and specialized (commercial) moving services. The company has a proud history of being one of the oldest moving companies in the US, opening its gates in 1891 in Sioux City, Iowa. The company has come a long way from its humble beginnings of horse-drawn carriages. And now operates in over 150 locations across the United States. Although Wheaton Van Lines acquired the company in 2012, it continues to operate under its original name. It is one of the leaders in national and international moving services. You can visit the website to get an instant quote or find information on the moving process. The site has an enormous library, and countless blogs, tips, and guides.
13. Boyer Rosene
Boyer Rosene is a professional residential and commercial mover who provides additional services, such as storage and logistics. The company is based in Illinois but operates in over 400 locations nationwide. It has over 50 years of experience as a moving service. Boyer Rosene has the distinction of being affiliated with Bekins Van Lines, which is America's oldest van line. Boyer has also won various awards for its services in the moving industry. The awards include the 2006 Bekins President Club Award for outstanding sales accomplishments. It also won awards in 2008 and 2011. The company offers specialized moving services and many moving resources on its website.
14. Moving Companies USA
This service takes the guesswork out of getting a reliable and affordable moving company for your next move. Not only do you get an easy-to-use site, which makes navigating through the options a breeze, but you also get information on some of the best long distance moving companies. Users of the service receive an instant quote from professional movers nationwide. They can also compare the services to find the best and most affordable option that fits their needs. MCU has a database of licensed professional packing and moving companies. So you can rest assured that you will find the best moving company at an affordable price.
15. Atlas Van Lines
Atlas Van Lines is one of the biggest movers of household goods in the US. The company has over 430 agents who carry out various operations, from moving to warehousing. With decades of expertise in moving and logistics, Atlas Van Lines can offer an unmatched full-service customer experience. The company strives for continuous improvement. It provides services such as supply chain management, freight brokerage, and padded van transportation. It operates from its worldwide headquarters in New Jersey, USA, and three other locations, along with international offices in Singapore and Frankfurt. Whether it's out-of-state moving or international moving services, you can always expect to get the best from Atlas Van Lines.
List of the Best Rated Long Distance Moving Companies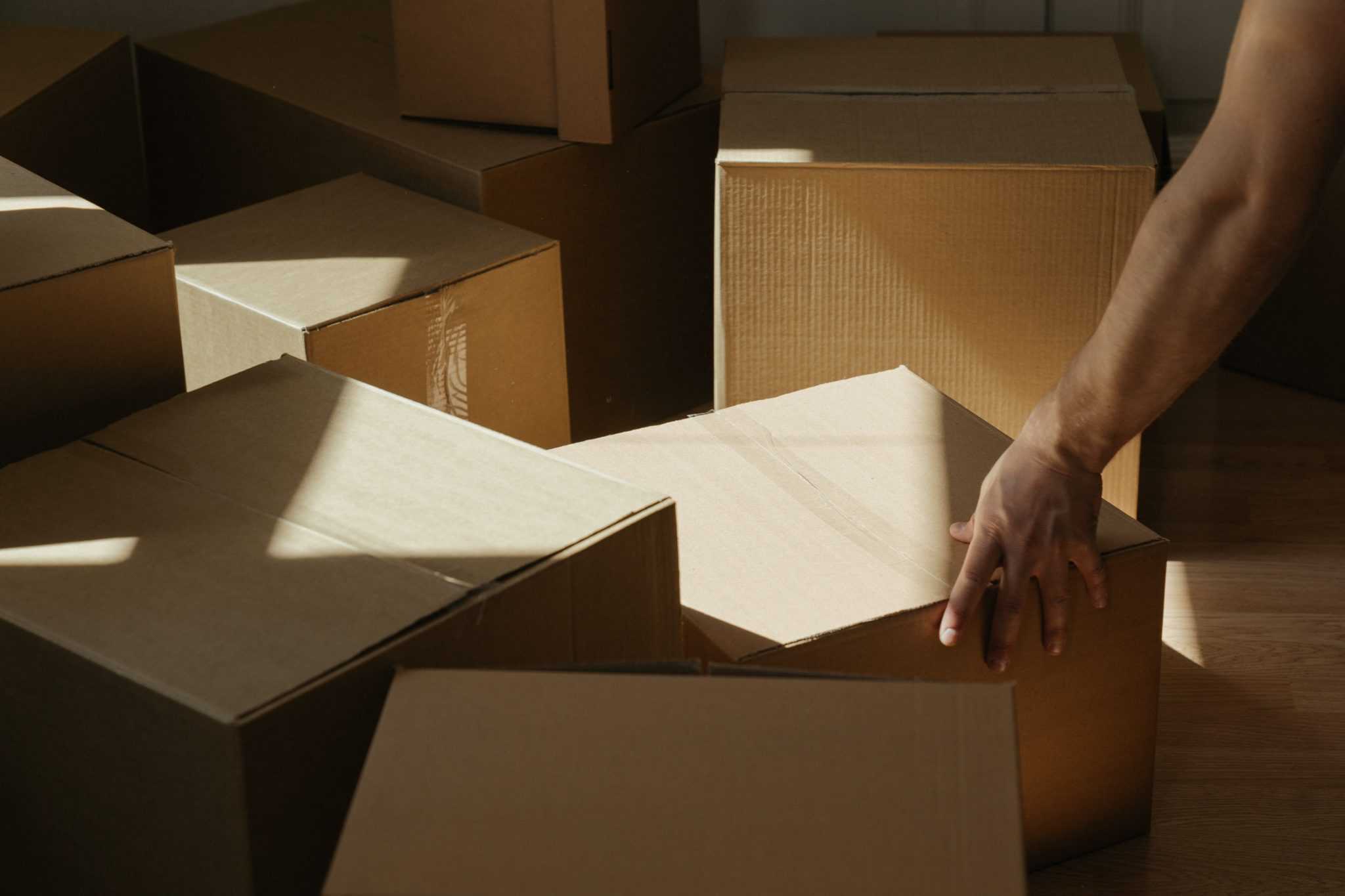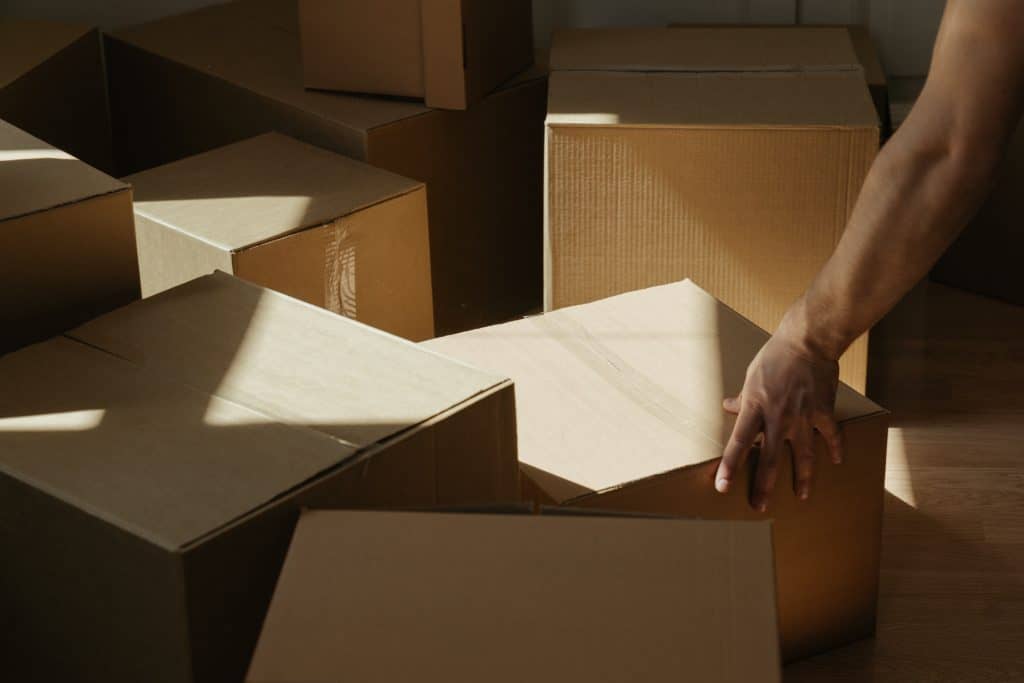 15 Questions You Must Ask Before Hiring Out Of State Movers
Rather than taking a leap of faith when moving your belongings across state (or international) lines, here are a few nitty-gritty details you'll be glad to know about hiring a long distance moving company.
1. Are the Company Drivers Licensed with the DoT?
You need a license for almost everything. And the same goes for moving companies. Here's something about the word "license" that gives one peace of mind, knowing that their precious belongings are in good hands. Suppose you are looking to hire state-to-state movers or international movers. In that case, hiring a company with the proper licensing will put your mind at ease. It's always tricky to entrust complete strangers with your belongings.
According to Federal law, all interstate movers must register their trucks with the US Department of Transportation (DoT). Moving companies that are Updater Certified need to be registered with the FMSCA licensed and insured, with a USDOT Number.
Also, many states require moving companies to hold a state license and drivers to hold a valid commercial driver's license before transporting hauls. If you want to ensure your belongings are in good hands, confirm the licensed best out of state moving companies.
2. How to Get an Estimate From Out Of State Moving Companies.
Needless to say, before the moving company starts to load the boxes in the truck, you will need to know how much the whole process is going to cost you. The good news is many online sites help users to get the information they need on cost estimates.
Almost all moving companies in the US offer instant quotes for their services. Some sites help you compare the prices of different moving companies to find the most affordable option according to your budget.
Some areas also have local agents. The agent can visit your site to get an idea of the amount of furniture that needs transporting over a given distance to bring you a more accurate quote.
To provide you with an estimate, in the US, the average cost for a local move (no more than 1,000 miles) ranges from $350 for a one-bedroom apartment to $1,500 for a four-bedroom home.
3. Ask for References (BBB, Reviews on Yelp, etc.)
Don't forget you will be paying for the services the moving company provides. Which makes it your right to know if they can deliver what they promise. The best way of finding that out is by going through the reviews left by previous customers. The first red flag when hiring a moving company is if you find more negative reviews than positive ones. Another reason why online reviews are critical is that they are proof that a moving company has been operating in an area for a reasonable period of time. The last thing anyone would want is to hire the moving services of a fly-by-night service. Such service will almost certainly lead to a disaster when moving your belongings either interstate or internationally. When hiring domestic or long distance moving companies, always read company reviews, and ask for their BBB rating.
4. Types of Estimates?
Best out of state moving companies will offer an estimate before they provide the service. A moving company in the US provides two types of estimates – binding estimates and non-binding estimates. The type of estimate that's selected will determine how the customer is charged. Usually, the moving company provides the customer with Full (Replacement) Value Protection and a Waiver of Full (Replacement) Value Protection.
The mover is also responsible for providing a written estimate on every shipment they transport for their customers. This will include charges pertaining to, transportation, accessorial and advanced charges. The written estimate also needs to be signed by both parties involved (the mover and customer) and needs to have the correct date.
A household goods broker might only provide an estimate on behalf of the moving company. Especially if the broker is using the tariffs published by the moving company.
Binding Estimate
A binding estimate guarantees that you will not be charged any more than what has been agreed upon on the written binding estimate. That is if you haven't included additional items in the initial shipment. Suppose the amount on the written binding estimate has not been paid in full after all items are delivered to their destination. In that case, the moving company has the right to place the items in storage at your expense until you make a full payment. The mover may charge you for providing a binding estimate. But ensure you get a copy available to you before the move.
Non-Binding Estimate
In a non-binding estimate, the moving company does not guarantee the total cost of the move. But, you can adjust the final bill. That said, the estimate provided initially should indicate the factors the final charges will be based on and need to be reasonably accurate. Even a non-binding estimate needs to be in writing and should clearly describe all shipment items and all services provided by the moving company. Under the terms of a non-binding estimate, no mover can demand more than 110% of the original estimate at the delivery time. Also, the mover is required to give you possession of the shipment if you pay 110% of the non-binding estimate or 100 of the binding estimate, along with 15% of the impracticable operations charges (where applicable). The moving company cannot charge you for providing a non-binding estimate in writing.
5. Are Any Hidden Fees or Costs I should be Aware Of?
Going online and getting an instant quote is one thing, but getting a binding estimate will be the fees you will pay for the service. You need to know of hidden fees or service charges that are (often intentionally) left out from the initial quote. The last thing anybody would want is to get a shock looking at the bill, so if you are already on a tight budget, ask the company if there are any hidden charges or extra charges involved in their service.
Some of the ways in which moving companies attempt to weasel out money from their customers are by including additional costs, such as long carry charges, parking permits, elevator charges, or carrying items up or down staircases, and even charges for the distance between their truck/van and your home/office. If you are given a non-binding estimate, that doesn't mean the moving company can't charge additionally based on other factors, which is why you always need to ask the state-to-state movers you hire about any extra service charges.
6. What Are My Rights and Responsibilities as a Customer?
Hiring a moving service to handle your belongings during a state-to-state move or an international move is a big decision as it is, and will require careful consideration of many factors. Surprisingly, many people are unaware of their rights and responsibilities as customers. The following are some of the responsibilities of a customer:
As a customer, it is up to you to read all documents provided by the moving company or broker.
Since it is your belongings, you or someone you know should be present at the time of pickup and delivery of the shipment.
If you suddenly change your plan, it is your responsibility to notify the moving company immediately about any additional items included, or a change in moving dates.
As the customer, it's up to you to make the payment for services rendered by the moving company in its entirety, and in the form that was initially agreed upon (cash, certified check, cashier's check, or money order).
The customer must also fill any claims for damage or loss with the mover as soon as they receive the shipment.
It is your responsibility to read the bill of lading thoroughly before you sign it.
7. What Are My Insurance Options?
Regarding state-to-state movers, it is crucial to determine whether or not the company provides liability insurance. There are plenty of options for moving insurance, and each one has its benefits. You will need to ask the moving company to provide you with information on the insurance options that they offer. You can also consider purchasing additional coverage for more protection. Also, check to see what the current insurance policy of your home includes. Some homeowner's insurance policies also include moving insurance, so that would be an added advantage and could save you from having to spend money on getting moving insurance. You can also talk to your insurance provider to get a better idea about your options. When it comes to the insurance policies offered by moving companies, you can choose between the following:
Released Value Protection
This is a basic form of moving insurance and is required under Federal law. It is offered at no additional charge and insures one's belongings depending on weight. This means the policy will pay you around 60 cents per pound of weight, whether it's a new TV or a dinner set.
Full-Value Protection
This option offers more comprehensive protection. You can get the current market value of an item damaged during the move, a replacement with a similar thing, or the cost of repairing the damaged item. Since the procedure for replacement varies, you will need to discuss that with the moving company you hire.
Separate Liability Insurance
Many moving companies in the US also offer or accept additional liability insurance if the customer is looking for extra protection. In this case, the policies are purchased separately, with varying liabilities according to the state where they were purchased. Under the separate liability insurance policy, the moving company is liable for the released value protection policy, with your policy being responsible for any other damages.
8. Preparing for a Long Distance Move?
The following are some points to keep in mind while preparing for an out-of-state move:
Determine the moving date.
Consider a reasonable budget.
Hire an experienced out-of-state moving company.
Inventory your home.
Start packing.
Cancel subscriptions.
Notify others of the change of address.
Disconnect home utilities.
Once you move to another location, you must close some accounts and transfer others to your new address.
9. Can a Moving Company Provide Storage if a Customer is not Ready for Delivery?
Yes. This type of storage is known as 'Storage in Transit.' The customer can avail of it if they are not prepared to receive their shipment. The service will come at an extra charge that varies from company to company. To be safe, you should always ask your moving company if they provide storage in transit facilities.
10. Time of Delivery and What Happens when the Delivery is not made on the Agreed Date?
You will pay a lot of money for the move. So It will be frustrating if the moving company fails to deliver your belongings on the agreed date. To give themselves some room, moving companies usually do not provide an exact date for the delivery. But, instead, offer a range of delivery dates, as in, early and last. While moving companies try their best to deliver at an early date, due to unforeseen circumstances or events, the shipment might be delivered on the last date in the written agreement. However, if the moving company is unable to meet its contractual commitments, then they have to compensate the customer. You need to talk to the out-of-state moving to find out more about their policies regarding late shipments.
Usually a representative from the moving company contacts the customers to inform them about the delay, and the reason for being unable to deliver their belongings on time.
11. What Should a Customer Pack What Should Be Left for the Movers, and how will it Affect the Cost?
If you have hired a moving company that also packs items, then it is best to pack your personal items or those that are small enough for you to take in your car, while leaving the more oversized items to the packers of the company. That's because the packers who a moving company hires are experienced and can move quickly and efficiently while making sure that each item has been backed up carefully. Furthermore, they have been trained to pack items carefully. If you have packed some items beforehand, you should always label the boxes, especially if there are glass items or items that can damage easily. Packers do not have an emotional attachment to things as you do. They have the training to meet the industry standards in packing items carefully. They ensure a process of undamaged delivery.
12. Is the Storage Facility Provided by the Moving Company Climate Controlled and Secure?
Certain items require more than the traditional storage facility of a moving company. Climate-controlled storage facilities maintain a consistent temperature and humidity level to ensure the appropriate preservation of your items. While a climate-controlled storage facility can be more expensive, it pays to store sensitive items such as fine art or musical instruments in a safe climate-controlled environment. But, first, you will need to ask the out-of-state moving company you hire whether they have a climate-controlled storage facility. Some long distance moving companies have a working relationship with a third-party climate-controlled storage facility and can get you the service at a discounted rate.
Since the services of moving companies vary, you will need to find out about getting a climate-controlled storage facility beforehand, especially if you are relocating sensitive items. The good news is, the storage facilities that are provided by all of the moving companies mentioned above are highly secured and use the latest technologies to protect the items of their clients. But, if you have doubts, you can always ask the company you hire to provide you with more information regarding their storage facilities.
13. Make Sure the Inventory List of Everything Loaded onto the Truck is Marked
One of your responsibilities as the owner of the items you are about to relocate, across state lines or international borders, is to make sure all of the items are accounted for. As a good rule of thumb, you should always maintain an inventory list of all of the items that are selected to be packed and moved. That being said, moving companies usually provide their own inventory list of items loaded onto the truck. This way, you can find out if any items have been lost or forgotten once your shipment arrives at its destination.
14. Keep Track of the Deposit Amount and Receipt for Any Payment
Always keep the receipts that the moving company gives you. These will come in handy if you need to claim any damages later on. Keep a ledger to make sure you get all of the receipts in one place for easy access when needed.
15. When Should I Change My Address, Driving License, Signing Kids to School, etc.?
First, if you are going to leave a rented property, you will have to give your landlord proper notice. If you've got a written tenancy agreement, go through it to find out the appropriate method that's agreed upon. You will also need to notify everyone of your change in address. This will also include redirecting your mail. You can get this service after paying a small fee. Depending on where you are moving, services such as TV, broadband, and telephone may be transferable.
But you will need to check with your local provider. Inform your bank, insurance provider, and credit card company about the change in address. Contact the DMV and visit the US Department of Transportation website to learn more about how to update your address. You'll also want to update your user profile online, primarily if you use services such as Amazon or eBay. If you have kids, you would not want them to miss a year just because you decided to move to another state. Contact the school close to your new home and make arrangements beforehand. If any appointments are required, set them, so your kids don't suffer from your decision to move out of state.
Ending Note
Moving to a new city will not guarantee happiness; it just makes life different. The truth is, you can choose to be happy no matter where you live. But if you find yourself living in a place where you feel like a stranger, or where your passion is unpopular, then it's probably a good time to move, in which case, the tips mentioned above should get you (and your belongings) to where you want to go, and hopefully, in one piece. So, happy packing! And good luck.
If you need help moving, give us a call at 888-577-5678
Image from PEXELS.